The Early Years – II (Sonic Cathedral)
London psych/ambient outfit re-emerge with magnificent second LP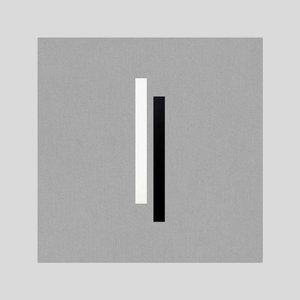 A band who caused quite a stir with their 2006 eponymous debut only for the dread term 'musical differences' to rent them asunder two years later, London psych progenitors The Early Years return a decade later with their second LP. Building up to the album over the past five years, the prosaically titled II shapes The Early Years template of pulsing synths, Krautrock drones and liquid guitar figures into a formidable set that firmly demonstrates the faith shown in the group over the past ten years is far from misplaced.
Imbued with a warmth that can sometimes be absent from psych bands, the inviting sound of II is possibly due to the non-pressurised weekend studio sessions at lead singer David Malkinson's home. Opening salvo Nocturne is straight ahead elektronische musik with a smidgen of Tomorrow Never Knows that showcases The Early Years' ability to summon up Kosmische sturm und drang with the best of them.
Changing gears, the woozy ebb of Out of Signal reaches a crescendo on its stunning Tom Verlaine guitar break by Roger Mackin before drifting away on soft harmony vocals. Fluxus, based around a perpetually uncoiling Kraftwerk synth pattern and Hush are imbued with the pleading lullaby vocals of Ladies & Gentlemen era Spiritualized that deservedly place Malkinson's plaintive voice front and centre. The melodic playfulness of Clone Theory and electro-waltz Near Unison meanwhile patter along with the grace of Air's gossamer soundtrack contributions.
Bassist Brendan Kersey is possibly the key element here, powering II with inventive, melodic foundation lines, For the Fallen being a prime example. Opening with a Music For Airports style ambient vista (Brian Eno has declared himself a fan) it develops into a gliding instrumental with beauteous guitar textures and squelching synth noises over ten glorious minutes. In similar fashion the pulsatant Do It (Again) rises from a motorik thrum into a fuzzed-out Krautrock cousin of Crocodiles-era Bunnymen.
Memory Case last is a gorgeous slice of sun-dappled psych that evokes All In the Mind era (The) Verve. '
Everything is easy from now on
' goes the refrain from penultimate track Hall of Mirrors and hopefully this is absolutely the case for the present band with another album highly desirable. Before that however II is a magnificent return.