The Dead Trees - Whatwave (Affairs Of The Heart)
If we had a summer to enjoy, The Dead Trees' breezily catchy, insubstantial garage pop would be a pretty decent soundtrack to it. These young hipsters sound like a more laidback Strokes if the New Yorkers had laid off the gack and relocated to LA.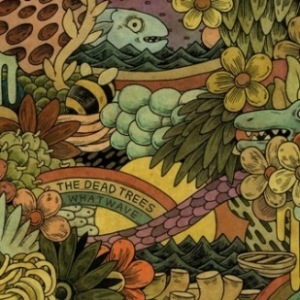 The band's way with a tune and air of sun-dappled cool has won them stints as backing band for solo projects by two different Strokes members: Albert Hammond Jr and Fab Moretti's Little Joy. And if you squint slightly, you can chart several different waves of the more tuneful end of US indie-pop being referenced: the collegiate cool of Vampire Weekend, the goofy singalong charm latter-day Devandra Banhart and the wind-in-your-hair powerpop of Brendan Benson.
The album conjures up images of young, good-looking cool kids slacking around on their parents' allowances – getting stoned, sleeping around, lazing in the sun. This is life as one undermotivated permanent holiday. The songs soundtrack plenty of good times but there's not enough at stake to make these songs really mean much.
To be fair, there's not a duff song on the album. These boys are dab hands at creating an atmosphere, there are hooks aplenty and the tunes never outstay their welcome. Swinging drums, nifty guitar line and some nicely phrased understated singing make it all slip down very easily.
The opener, dazed and sluggish strum 'Slow Faze', is instantly rebooted as the speedy, horn-punctuated 'Slow Faze Fast' – the most Strokesy moment on the record and its best bit for indie disco ubiquity. Its rebirth as album closer 'Mid Faze' suggests that the boys were struggling to find enough material for what is still a pretty short album.
Nevertheless, Devendra-esque summer shuffle 'My Time Has Just Begun', the handclap-heavy 'Play Your Hand' and 'Rayna''s super-groovy ode to a female bank robber, will keep those toes a-tapping.
Elsewhere, the boys bemoan the yuppification of their neighbourhood ('Punch for Punch'), slate a cokehead acquaintance ('Mexican Politics') and wish they could be as rich as the peers they resent ('Comfortable Kids'). But the couplet that seems to sum up the atmosphere best is found in 'World Gone Global' as singer Michael Cummings croons "you didn't think I had any feelings / but I do – somewhere…"
This is, theoretically, a really good album – refreshingly unpretentious and packed with melodic, appealing songs. But somehow, they don't linger in the brain for long.