The Buffalo Riot: Daydream Mouth (Self Released)
Americana inspired Liverpool outfit return with impressive second album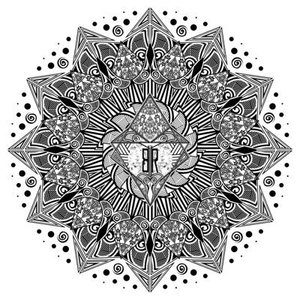 The second installment from the Liverpool outfit
Daydream Mouth
sees
The Buffalo Riot
deliver an impressive follow up to 2016s well-received debut set
Pale Blue Oceans
. Hailing from a city famed for its historically strong links to the States, the current band's fascination with Americana styles largely focuses on classic rock of the type perfected by Springsteen and Petty and latterly The Gaslight Anthem. Their lyric sheets are shot through with similar heart-on-sleeve lyricism, with the acoustic rhythm guitars lending the songs spaciousness.
In keeping with the crystalline production of the first LP, drummer Andy Fernihough again successfully captures the plaiting of acoustic and electric guitars with Ben Singleton's vocals and Iain Morley's harmonies cutting through strongly. Adding some grit to the oyster, You Were Everything bears traces of fellow Liverpudlians Echo & the Bunnymen during their early post-punk phase while Bored And Raised, title and all meanwhile recalls blue collar alt. rock legends The Replacements.
The highlight of the set comes with Alison (not a cover of the Elvis Costello standard) that seems to be addressed to a femme fatale with a chorus "
I like your attitude / Your arrogance / You might mean everything to me
" that features their best lyrical hook. The title track founded on layers of 1980s chorus-pedal guitars calls
Tunnel of Love
era Springsteen to mind while Maybe Right Or Wrong evokes the classic jangle pop of The Byrds.
Downbeat acoustic and strings led piece Everything Seems To Be Ending recalls R.E.M.s practice of putting a short track or instrumental at the end of Side One, while the tremolo-guitar embellished Rather Be Wrong is rich in vocal harmonies. Elsehwere Tell Me Am I Dreaming and Runaround are tightly constructed alt. rock cuts while the gorgeous guitar tapestry Dreaming of Yesterday placed last ebbs away on lap steel guitar figures like something from the
Paris, Texas
soundtrack.
4/5