The Black Swan Effect - Admission (Real World)
A collection of larger-than-life journeys of three and a half minutes with a Radiohead vibe.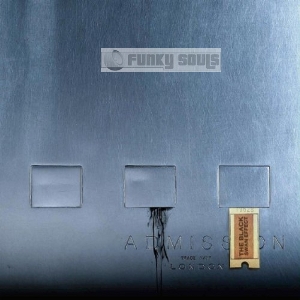 The Black Swan Effect have exploded out of the Southwest with this latest offering of tasty Alternative Rock and British fuzz guitars. Admission is full of rhythmic riffs, soaring yet punchy vocal lines and experimental interludes all with a layer of Strokes-esque 'indieness' pasted over the top.
The band the boys have obviously taken most cues from however, is Radiohead with a definite 'Nice Dream' feel coming across on 'In the City' and lead singer Dominic Greensmith's falsetto vocal lines sounding almost invariably like Thom Yorke. But there's an undeniably less pretentious vibe coming off this whole album, which sets it apart from the rest of the crowd. For example, the opening riff to 'Rat In A Cage' with its short, sharp jabbing double-stops takes a lot more influence from earlier indie counterparts. Also, 'Daughter' with its 'Kiss Me' opening chord sequence acts as a short foray into the group's acoustic talents.
'Pretty Things' is an obvious standout track complete with fully scored string and horn parts and an epic time signature adding together to make a miniature journey for the listener and a tragic reminiscence for our protagonist. 'Come Home' gets the same sort of reverence with its ability to bring the chorus up to skyscraper heights in terms of pure emotion gushing out of Greensmith's vocal chords combined with classic rock elements like the simply beautiful organ sound that just makes it through the mix.
That seems to be the story with Admission though – larger-than-life journeys in three and a half minutes that can cover as much ground as is needed with as little procrastination as possible. Packed full of goosebumps moments and air-guitar choruses, this album is all killer no filler in an age where that phrase seems as rare and elusive as black swan.