The Black Angels: Death Song (Partisan Records)
Strong return from the Texas psych titans on their first LP in five years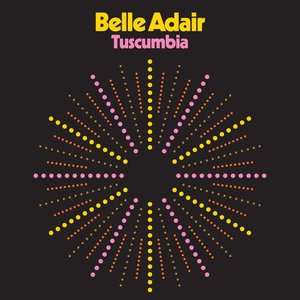 Prime movers behind Austin Psych Fest (now Levitation), Texan psych progenitors
The Black Angels
have been instrumental in the genre's ongoing revival, accruing an impressive underground cache over the past decade.
Death Song
, the group's first LP in five years is a tightly focussed set of sepulchral psychedelia with a subtle political tinge to its lyrics and suitably mind-bending artwork.
Completing the Velvet Underground song title that provides the band's name
Death Song
is a moniker well suited to the LPs
danse macabre
tropes. While the 'Angels antecedents include Jefferson Airplane (lead singer Alex Maas is a dead ringer for Grace Slick at points) and the dark psych-baroque of The Doors, the outfit are from revivalists. Taking aim at the US political scene and the Federal Reserve storm-tossed opener Currency '
All these lies you sold/There's no God in Who You Trust
' and rumbustious Doomsday Clock evoking lead single I'd Kill For Her set proceedings off in forthright fashion. Commanche Moon, booming along on a malevolent bassline redolent of Wooden Shjips relates the fate of the Native American Commanche Tribe, continuing the themes of betrayal and duplicity '
We trusted with blind ambition/You promised with handshakes and lies
'.
Combining Big Black-esque metallic guitar shards with a looped bassline and Maas' dramatic vocal to brilliant effect, the vaguely unsettling I Dreamt is possibly the strongest cut here. Sticking with the febrile atmosphere Medicine offers up a streamlined take on the pulsatant Death Disco proffered by PiL in the late 1970s, that switches between propulsive choruses and downbeat verses. The processional stomp of Half Believing and Hunt Me Down's compelling groove are concise psych rock gems, while Estimate innovatively mixes what appears to be traditional Mexican music with gothic Hammond organ.
One of the best things here the anesthetised drift of Grab As Much (as you can) seemingly references the guitar riff to rock n' roll standard Shakin' All Over, offsetting the poppiest moment on with a chorus lyric of '
Dope fiends/That's what we are
'. Closing on a tentatively brighter note Bowie tribute Life Song alloys Major Tom's stargazing wonderment with the cold detachment of The Thin White Duke. A formidable return by the Texans
Death Song
is a requiem that prompts celebration rather than mourning.