Teleman: Funf – (Moshi Moshi)
If I had an ounce of rhythm within me I would dance to this EP with two fingers dragging horizontally across my face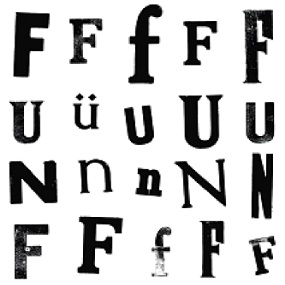 There is a significant amount of spectral imagery and haunting sounds on
Funf
,
Teleman
's latest EP, which gives the quartet the opportunity to dabble with a whole host of producers.
Even though it is made very clear that each of the five songs on this album has its own producer, the sound is surprisingly consistent throughout and remains distinctively 'Teleman'.
Funf
could easily have ended up sounding like a compilation album (admittedly, a really small one) however, the result flows and moves easily throughout with a certain rhythm.
That distinctive rhythmic groove is pushed on Bone China Face from the very start. Volume swells and soft electronic sounds introduce the opening lines of '
Hey Bone China Face…
' and then the song continues careening through verse and falling at smooth velocity through the chorus line of, '
shoot me for your magazine, shoot me on a bedside table, shoot me in a restaurant restroom
'" The rest delivers welly for some mildly silly and juicy stylophone sounding solos, which really add to the atmosphere of electronic ghost disco. In fact, if I had an ounce of rhythm within me I would dance to this with two fingers dragging horizontally across my face, especially to 'Bone China Face' and 'Repeater' – a song with tightly wound, sharp edged guitar riffery emboldened with a foundation of spongy bass and luminous keyboards.
This short and concise five track set delivers a vibrant set of songs to dance to. Throughout
Funf
there are leanings towards ghosts being very present in lost love, in songs such as Spectre and Rivers in the Dark which talk of spectres left over from memories of previous relationships. It's these themes and the sounds which give the impression of spookiness and dance moves and show that choosing different producers for each song was a good decision. Teleman act as the consistent spine to maintain the theme and the producers add the different elements to make each song individual. And this works.