Telekinesis: Ad Infinitum (Merge)
US new wave project re-boot to become shimmering synth pop act to wondrous effect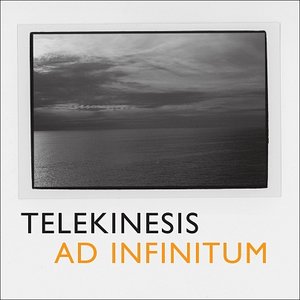 Making their name over the past half decade as a reliably excellent power pop band, Seattle group
Telekinesis
, take a sharp left turn into pastures new on their fourth LP
Ad Infinitum
.
Piloted by multi-instrumentalist Michael Lerner, the disc effectively re-boots
Telekinesis
as a synth pop group. Saying he felt 'uninspired' and 'unable' to make another alt. rock record in the same mould as the band's 2009-13 output, Lerner has changed his songwriting MO almost entirely. With guitars consigned to a secondary role and live drums absent
Ad Infinitum
pulsates and shimmers with synth textures and programmed beats.
Regardless of the instruments utilized, Lerner's songwriting is on impeccable form, the change in approach serving to fire his muse and instead of hiring a producer to ring the changes was impressively produced single handedly in house.
The dark-hued Falling (In Dreams) at the top of the LP with its quietly vicious hookline '
I cannot forget something/I cannot forgive
' is a short, sharp opening statement of intent that sets the scene for what follows. Diving into alternative 1980s fare the spiky guitar figure of 'Edgewood' calls very early New Order to mind while the 'Yr' in 'It's Not Yr Fault' may refer to dictionary-shunning NYC doyens Sonic Youth whose guitar squall seemingly inspired the jagged shards that collide beneath the synth arpeggios.
'Courtesy Phone' is possibly the highlight of the set, a fizzing piece of synth pop that sees Lerner combine the band's New Wave leanings with propulsive synth patterns and vintage drum machines that finds the band at their most urgent.
'Farmer's Road', a massed singalong led by acoustic guitar gives way to the first half of the LPs title track, an vocal-free piece that that finds Lerner fully indulging in Giorgio Moroder style synth-scored soundtracks. The second half meanwhile is steeped in the same keening gospel/Americana that Mercury Rev perfected on
Deserter's Songs
, the track concluding with the sound of the singer ascending the stairs from his basement studio.
A brilliant piece of re-positioning with a tangible sense of a rich new direction in store
Ad Infinitum
may well stand as Telekinesis' strongest set to date.