Tall Ships – Impressions (FatCat Records)
South coast alt rock troupe return with long awaited, slow burning second LP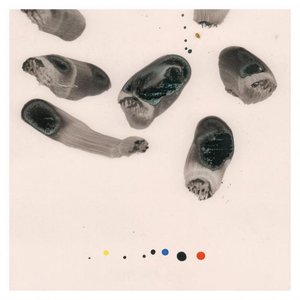 Tall Ships
, that festival that graces every picture-perfect waterfront, from Woolwich to Whitley Bay. Vessels floating for the scrutiny of the public, lost at sea but anchored to unknown shores. The boat parade itself and the band, Tall Ships, have some rather stark similarities.
The four-piece Falmouth-born, but Brighton based indie rockers have finally come out of their five year hiatus. Since releasing explosive debut album
Everything Touching
with that song 'T=0' back in 2012, they've got some explaining to do.
Much-anticipated second album,
Impressions
, doesn't take-off so swimmingly. In all honesty, the album opener 'Road Not Taken' starts to sound rather like Take That. With twee, inspirational rhymes and colour-by-numbers guitar, our first impressions (ha!) are half-hearted.
However, on second or third listen, it grows on you. The sheer talent of singer, Ric Phethean's voice comes back to haunt with catchy lyrics. But this is the band that only half a decade ago were selling out UK shows, including Scala, on the back of a handful of songs. Similarly to Royal Blood, they rushed onto the scene from nowhere, suddenly becoming the biggest band around – hotly tipped by NME and BBC. 'It all just crumbled away', Phethean said in an interview. Thus, through hard graft
Impressions
was born – but was it worth the wait?
At first, it's really difficult to pin any sort of genre or likeness to the boy's second album. Which in a sense is good, but then later evolves into a big screw you to the industry that pumped and dumped. After third track 'Petrichor', it hits you – it's We Are Scientists. You can't unhear it, it's uncanny. For a moment you worry Tall Ships have done a Twin Atlantic and went from indie rock awesome, to pop princesses…
However,
Impressions
doesn't set sail until track four: 'Home.' It's heaped in Joy Division-like darkness, depression and anxiety. It throws the listener into the murky waters Tall Ships have been treading painfully for the last five years. Phethean's voice is so stripped back and raw that you can almost hear it breaking.
Sadistically, it's enjoyable. It's what you want to hear, and can't get enough of. The emotion and pain makes your foot tap and the talent of old shines through the grey-tinted glass. This followed by sixth track 'Meditations on Loss' is enough to get fists pumping, and deserves to be on repeat. Just don't queue them up for your next party.
Tall Ships have waved goodbye to their 'T=0' times and evolved into a band that want you to know that they've grown, matured and become wiser. A bit like Radiohead after
The Bends
. Tall Ships are still an exceptionally talented, individual four-piece, yet one wonders what
Impressions
would have sounded like in another five years. Or if their anchor is well and truly rooted to the unknown, decks still crumbling.