Sweet Baboo: The Boombox Ballads (Moshi Moshi)
Need another DIY indie-pop auteur in your life? BBC 6Music fave Sweet Baboo might be right up your street...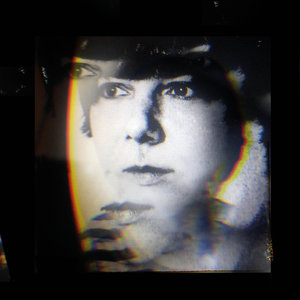 Stephen Black, aka
Sweet Baboo
, is a well-connected man. Mates with Welsh indie icons Gruff Rhys, Euros Childs and Cate Le Bon, he has performed more sessions for BBC 6Music's Marc Riley than anyone else. His assured, eclectic and surprisingly ambitious fifth album
The Boombox Ballads
shows us why.
Black worked with an arranger, Paul Jones, for the first time on this record. And while there's still plenty of catchy DIY pop that will appeal to fans of Childs or The Voluntary Butler Scheme, the album goes increasingly off-piste as it progresses. His ear for a whistleable melody is yoked to arrangements that, to these ears, reference everyone from The Shadows to ELO.
The album sounds like the work of a man who is pretty happy with his lot. Opener 'Sometimes' is one of many love songs, its combination of heartfelt, folky loveliness with a hint of weirdness a classic trademark of Welsh indiedom. 'Got To Hang Onto You''s tribute to love and Northern Soul is a microcosm of the album's message - you can take solace and joy in the small things, and domesticity and romance are by no means mutually contradictory.
It's not all domestic bliss, however: 'You Are Gentle' may introduce itself with a piano part lifted straight from Madness classic It Must Be Love, but it addresses the nightmares that others are powerless to assuage. Then, while the album continues in a melodic vein, it starts to subtly weird out. 'Two Lucky Magpies' jettisons the jauntiness for a spacious string arrangement that really hits the spot as Black croons '
I have a girl that I do love... and for me that is enough
'.
Instrumental interlude 'The Boombox Ballad' is followed by the record's piece de resistance, the six-and-a-half-minute epic 'You Got Me Time Keeping'. Our hero duets with Laura Bryon on a song that begins as a typical protestation of love, complete with Mariachi brass and handclaps, but then dissolves into an almost discordant middle section that throws doubts, outer space references and a Western soundtrack segment into the mix.
With these arrangements, you never know what's around the corner: 'Walking in the Rain' skips along, introducing an intriguing early 60s pop element, complete with steel guitar and walking bass, then throws us a curveball with big ELO-style symphonic synths in another hymn to the romance of the everyday.
'I Just Want To Be Good' sees Black trying out his falsetto singing amid chiming guitars as he gamely sings his friend Cate Le Bon's tribute to him (
'I'm a lovely little man...'
) 'Tonight You Are A Tiger' compares his lover to a tiger, a scientist, a writer and a boombox (!), and chucks an anthemic Kaiser Chiefs-esque 'woah' into the surprisingly glammy chorus. We end with the slow, anthemic 'Over and Out', a slow-burner that starts like late-period Super Furries in anthemic mode, and ends up like late-period Beatles.
Overall,
The Boombox Ballads
is a sparkling magpie's nest of an album - a core of sweet-hearted skipalong indie-pop leavened with a dose of reality, a dollop of weirdness and a sprinkling of Sweet Baboo's favourite influences. You'll be charmed. Music sounds better with Baboo.