Suuns - Zeroes QC (Secretly Canadian)
Suuns debut release is something to truly treasure.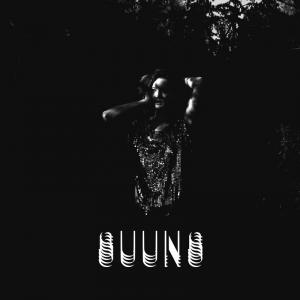 A crackling bassline with a sparse drum beat works its way slowly into your consciousness, its sinister weight prowling about you like the hunter at work. A synth enters adding a richness and inching the tension higher by the second. Then a squeal of anticipatory feedback and suddenly it pounces and takes the quarry with a swaggering blow. A riff of sublime proportion leads into the lyric 'I know it's only music' – an almost sad realisation in an introduction to
Suuns
that begs to differ. And so begins
Zeroes QC
, the kick-in-the-face awakening from the Canadian quartet.
Continuing through you'll be surprised by the variety with the pounding beats of 'Arena', the dreamy experimentalism of 'PieIX' and clear influences from all four corners of the musical globe. Take 'Gaze' for example with its simple fuzzy guitar line screaming Pixies at us and its bored vocals singing 'Don't You Be Yourself' in a style not just slightly reminiscent of Sonic Youth.
Some of the greatest moments on this album come from the large instrumental sections. Suuns build and strip away layers like an indecisive upholsterer but always with a deep muddy puddle of distortion keeping a softly incandescent veil across the composition. 'Marauder', being entirely instrumental, is a good example but so for the most part is 'Sweet Nothing'. With a constant electronic quack serving as a backing, the vocals (sounding particularly like Mark Everett here) take a backseat as sirens and funky riffs float in and out, each taking their time to snag the listener's attention.
The album's finisher 'Organ Blues' does just what it says on the tin but this isn't blues like you've heard it before. With cavernous drumming and dissonant scrapings high in the rafters, the band evoke images of abandoned and overgrown cathedrals and leave you on a note of pure tranquillity.
Yes, this work is brilliant from start to finish. It runs from ballsy to timid to anxious and creates a fascinating sort of musical bipolarity along the way. Perhaps a lack of focus could be cited as a problem but gadzooks does it keep you on the edge of your seat. With their debut album, Suuns have completely outdone themselves and created a record that will be hard (if not near impossible) to surpass.