Steve Gunn - Eyes On the Lines (Matador)
Storied US guitar prodigy returns with eighth solo LP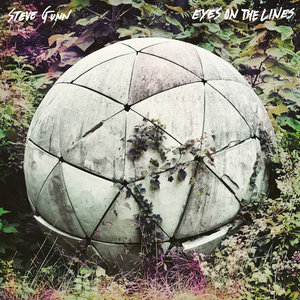 Two years on from the critical applause that greeted
Way Out Weather
(
review
), Pennsylvania born guitar virtuoso
Steve Gunn
returns with a new set that gives greater emphasis to band performances.
Now signed to US indie powerhouse Matador, the home of his former gaffer Kurt Vile (Gunn is formerly a member of the Violators), this his varied collaborative works and Gunn's membership of Appalachian band The Black Twig Pickers, demonstrates his extraordinary musical pedigree.
Switching to electric guitar from the largely steel strung acoustic maneuvers of its predecessor, while the influence of avant garde composer La Monte Young remains detectable in the endlessly looping motifs, the set aims for classic rock stylings of mid 1970s era Neil Young.
Powering the songs with dazzling élan with the less is more maxim dictating the instrumentation, excellent opening cut Ancient Jules is vaguely reminiscent of The Who's 1971 classic Going Mobile apt, given the present album's themes of travel and constantly fixing your gaze on the horizon.
While the playing throughout is impeccable, songs have a slight tendency to drift, with Full Moon Tide and The Drop possibly in need of tighter running times. The briefest track here Park Bench Smile, pulled from the LP as a single supplies the standout moment, combining fuzzy psychedelic feedback and cascading arpeggios.
While not quite as gratifying as its lauded predecessor,
Eyes On the Lines
is a strong addition to Gunn's extensive catalogue.