Spiritualized: And Nothing Hurt (Bella Union)
Space rock pioneers return with their most concise set in years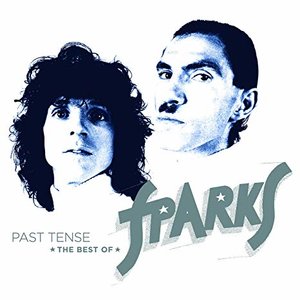 Following the longest gap between albums to date
And Nothing Hurt
sees
Spiritualized
serve up their shortest, most focussed set since 2003s garage rock outing
Amazing Grace
. The brevity of the band's eighth album is a welcome development given its two slightly ragged predecessors where running times occasionally dragged and Jason Pierce's lyrical conceits began to wear thin.
Presumably taking its title from Kurt Vonnegut's
Slaughterhouse Five
, 'Everything was beautiful and nothing hurt' the disc, rumoured to be the final Spiritualized release (well, until the next one, anyway) comes with an additional edge. Due to a former manager who had left mainman Pierce 'broke' by 2014, funds had dwindled to such an extent that the LP had to be recorded at home before adding embellishments during a few days in the studio. Far from unusual in the modern era of course, but given that the present band's 2001
Let It Come Down
featured over one hundred musicians, a daunting task. What sounds on paper sounds like the equivalent of asking David Lean to scale down
Doctor Zhivago
to something that could be shot on a single camera with a handful of actors,
And Nothing Hurt
hangs together impressively, testament to Pierce's skill as an arranger/producer.
Lyrically focused on the passing of time and feelings of mortality, the vocal melody of A Perfect Miracle at the top of the LP perhaps invites deliberate comparison with the title track of
Ladies and Gentlemen We Are Floating In Space
. A much calmer, more reflective affair than Pierce's 1997 magnum opus, the set is imbued with a gentle sense of optimism, most noticeably on the weary but contented Damaged and The Prize. While describing the set as a 'bedroom recording' would be an exaggeration, with several tracks featuring arrangements for brass, strings and massed voices, the overall effect is of a more intimate, up close and personal set.
While some fans may miss titanic epiphanies such as Come Together and Stop Your Crying or the drone rock foundations of
Lazer Guided Melodies
, the largely relaxed pace of the disc adds up to a consistent work. Sticking to the long-perfected acid-frazzled country/gospel gumbo that makes up their more pastoral moments, lead single I'm Your Man and its successor Here It Comes (The Road) Let's Go which plays out a series of directions showcases the album's mellow ambience.
Occasions when the tempo increases are limited to two cuts as On the Sunshine sees Pierce touting a murky, small-hours groove reminiscent of
Exile On Main St.
that swells into a widescreen epic. A definite standout The Morning After is upbeat New Wave pop, based around a motoric groove, with a detour into skronking atonal jazz towards the close a la Cop Shoot Cop.
A relief to have them back on wax in whatever guise, if this is Pierce's new methodology for making records going forwards, he may well have opened a new chapter for the band.
8/10