Spectrals - Sob Story (Wichita)
The Yorkshire band of brothers return with some good summer listening but show cracks under the surface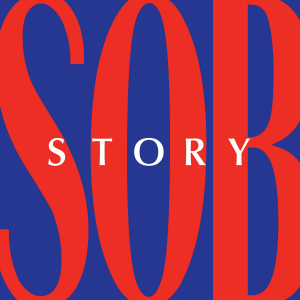 Expanding on the scrappy power pop of their debut, Yorkshire-based brothers
Louis
and
Will Jones
decamped to San Francisco, where they teamed up with producer and ex-
Girls
bassist
JR White
to make
Sob Story
. As producer White explained, his mission was to "make it exciting and trim the fat." However, on first listens, Sob Story seems quite the opposite.
There is no doubt that Louis Jones is a fantastic songwriter. He is capable of rattling off perfect pop songs that incorporate the melodic suss of
Elvis Costello
and, at times, fellow ex-Girls member-turned-solo-artist
Christopher Owens
. The snappy urgency of 'A Heartbeat Behind', with its treble-y guitars and handclaps, is pure melodic sunshine indebted to bands like
The Cars
and
Cheap Trick
. All perfect harmonies and chiming guitars. Album highlight 'Limousine' builds on a gorgeous, psychedelic guitar melody laid over breezy open chords. Like the saccharine sweet 'Karaoke' and
Big Star
-worshipping heavenly country rock of 'Gentle', Spectrals show themselves to be potential summer soundtrack mainstays with the majority of this album.
Nevertheless, there are times when White's production overshadows Jones' capabilities as a vocalist. The slow country waltz of the title track, with its graceful pedal steel, reminds us that Jones' voice is at its best when backed by a noisier, faster moving musical accompaniment. The balladry on 'Friend Zone' reduces his voice to a timid croak, as if cowering under the weight of the polished production that stares him down from the point of an imposing schoolyard bully.
On the whole, Sob Story should be tailor-made for the coming months and shows what promising songwriting talents Louis and Will Jones are. Spectrals are ones to watch right now.