Soccer Mommy: Sometimes, Forever (Loma Vista):
Excellent, expansive indie rock from Nashville songwriter Sophie Allison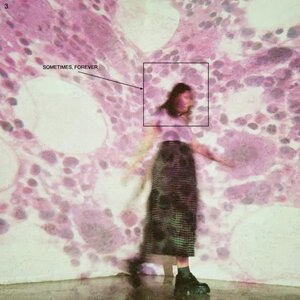 Steadily accruing acclaim over the past half decade, US alt rock outfit
Soccer Mommy
aka Nashville denizen Sophie Allison continue their upward curve with third LP
Sometimes, Forever
. Purveyors of gently melancholic indie rock piloted by Allison's plaintive, effortless vocals, the recruitment of Daniel Lopatin aka Oneohtrix Point Never as producer showcases a willingness to push the envelope sonically.
While the disc showcases a newfound expansive viewpoint to their material, the singer's formative listening tastes, including punk pop figurehead Avril Lavigne are glimpsed in the melodicism of Don't Ask Me and With U. A technique Allison repeatedly pulls off with aplomb is to have tracks begin with subdued, shadowy verses before emerging into the sunlight of the choruses. Following Eyes and especially standout single
Shotgun
which opens with a Peter Hook-esque bassline, evoke the effect of switching from deep monochrome into dazzling Technicolor.
Amongst the lovelorn slivers of minor key indie pop such as
Bones
and Feel It All The Time, there are diversions into darker territory, as Unholy Affliction has something of the claustrophobic atmosphere of
Kid A
/
Amnesia
era Radiohead. The slow rolling Darkness Forever meanwhile would do Portishead proud, pairing a prowling bassline with John Barry film score guitars. Despite having what appears to be a working title that stuck, newdemo is a fully formed, almost psychedelic ballad, possessing a wooziness shared by Fire In the Driveway, which is largely constructed around vocal harmonies and textural washes.
A slow burner that grows in stature with repeated listens, to indulge in some football punditry, on this form Soccer Mommy will be odds on for promotion to a higher division.
4/5