Sobrenadar: y (Sonic Cathedral)
A brief, beautiful shimmer, the Argentinian dream pop project deliver their international debut set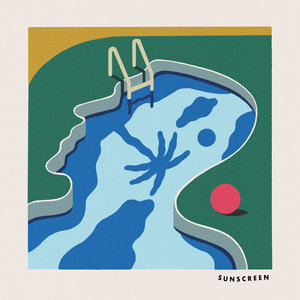 The international debut release for the Argentinian dream pop outfit
Sobrenadar
is the stage name of Buenos Aries based singer Paula Garcia. Translating rather magnificently as supernatant, sobrenadar is defined as 'the liquid lying above a solid residue after crystallization', an apt description of their exquisitely arranged pellucid sound.
Stitching together two self-released EPs, Dromer and Habita,
y
draws inspiration from 'Air, Boards of Canada, Charlotte Gainsbourg and Grouper' according to Garcia. Thirty minutes worth of unhurried ear balm synth textures, gentle laptop beats and occasional acoustic guitar and saxophone figures led by Garcia's softly melodious voice, the set also recalls dream pop totems Julee Cruise and Talk Talk's ageless
Spirit of Eden
.
Noordzee supplies the highpoint of the album and comes with a fascinating backstory. Dutch for North Sea, the track celebrates the cultural link between Wales and Patagonia, due to the settlers that made their home in the region that covers southern Chile and Argentina. In an excellent bit of cross-pollination the track was
remixed
by venerated Welsh alt. pop singer Gwenno. On the subject of remixes,
y
arrives with the provenance of redux versions online provided by Engineers' mainman
Mark Peters
and Slowdive lynch pin Neil Halstead, Del Tiempo recalls the Thames Valley outfit along with Halsted's unplugged
solo work
.
Elsewhere Par sees the mood darken midway through conjuring up images of dystopian sci-fi films, while staying with cinema, Habita recalls Alone in Kyoto, created by Air for the soundtrack to modern classic
Lost In Translation
. What's striking about
y
is how concise the tracks are, making their point then softly fading away. Conversely, that also provides the sole criticism as Dromer is frustratingly short, a beautific drift of synth and saxophone that evokes The War On Drugs at their most ambient that ebbs away after seventy-seven seconds. A brief, beautiful shimmer of a record, the title of the third track Punto de Partida translates as Starting Point and
y
makes for a very accomplished one.
8/10