Slowdive – Slowdive (Dead Oceans)
Shoegaze pioneers return re-energized with first new LP in 22 years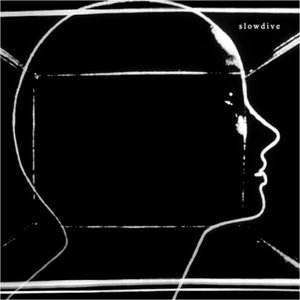 Far more popular now than they ever were during their initial 1990s run, due to successive micro-generations discovering their back catalogue, shoegaze pioneers
Slowdive
now have the acclaim they rightfully deserve.
Reunited with their classic 1991-94 line-up, their eponymous fourth LP is the outfit's their first LP in 22 years, the same gap between releases as contemporaries My Bloody Valentine, (is there some shoegazing cosmology associated with the number?) Although initial signs were highly encouraging, lead single Star Roving was a wonderful comeback single and Sugar For the Pill an excellent restatement of principles, it's still surprising just how good the album is, an excellent new addition to the Thames Valley crew's canon.
While the present band has inactive for over 20 years, songwriter Neil Halstead has been anything but, first with Mojave 3 alongside Slowdive co-lead singer Rachel Goswell and then solo. While the gorgeous near ambient glide of old is present and correct, for a sub-genre that was frequently accused of bands hiding behind walls of FX pedals, the quality of the tunes testifies to Neil Halstead's strength as a songwriter.
Goswell's vocals haven't lost any of their ethereal wonder either, with the rhythmic patter Don't Know Why highlighting the contribution of sticksman Simon Scott.
The up-tempo Everyone Knows would easily supply a third single from the set, while the superb Go Get It, the sole co-write on the LP between the quintet, is something the group should explore further . The tick-tocking arpeggio of Falling Ashes starting out like Air classic Alone In Kyoto showcases the quintet's ability to create expansive dream pop without their celebrated armory of double digit FX pedals, the low-key approach redolent of Halstead's acoustic led solo LP Palindrome Hunches (
review
).
As this and their recent live shows (
review
) have demonstrated, on this form the outfit look capable of delivering at least another two albums to easily match their Nineties output.