Sebadoh - Bakesale (Domino)
A greatly welcomed reminder of Sebadoh's seminal breakthrough effort.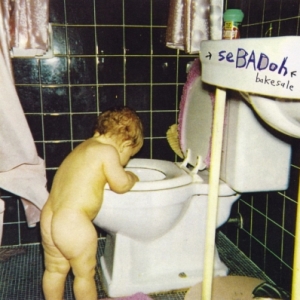 If 1993's
Bubble and Scrape
in part began Sebadoh's move from resolute lo-fi to crafting melodic and immediate songs (see the timeless 'Two Years Two Days'), then its follow-up released a year later took that process to its logical conclusion.
Bakesale
, arguably an epochal indie rock record, finally gets the remastered treatment for this double-disc reissue, revisiting what was undeniably a purple patch for the trio.
Like contemporaries Sonic Youth, one of the band's biggest strengths resides in the dual songwriting partnership between Barlow and Loewenstein. Their contrasting styles – Barlow's deeply personal wonky pop confessionals and Loewenstein's driving, quasi-anthemic workouts – combine perfectly here. Informed by relationship break-ups, many of the songs on
Bakesale
are even more effective for this sense of light and shade. Drummer Bob Fay gets in on the act too, with the effervescent 'Temptation Tide'.
Concocting a heady brew of serrated guitars with often pummelling bass and drums, these fifteen tracks still pulse with a livewire energy and a subtle pop sheen, thanks to their great command of melody. Barlow's tender 'Not a Friend' and 'Together or Alone' nestle alongside Loewenstein's charged 'Drama Mine' and winningly explosive 'Shit Soup'. Perhaps the highlight is 'Magnet's Coil', a perfectly formed pop song with the sweetness of Barlow's delivery being offset by the heartbreaking subject and a devilishly rumbling bassline, which Loewenstein sets to 'rib-rattling'.
The second disc of this reissue captures the usual rarities and outtakes, with a few sound collages sitting alongside demos of album tracks. These are likely to be more of interest to confirmed fans than casual listeners, but many of the songs here lift the lid on Barlow and Loewenstein's songs in a much more intimate space, especially a beautifully raw acoustic version of 'On Fire', which opened Sebadoh's next album,
Harmacy
. Elsewhere, '40203' is essentially sinewy post-rock and 'Fancy-Ass' is a Minutemen-esque stomp, while 'Sing Something/Place of Hatred' harks back to the rough-edged lo-fi of their earliest releases.
Their chart breakthrough,
Bakesale
remains one of Sebadoh's most accomplished releases. It would be five years before they, somewhat bizarrely, graced the Top of the Pops studio for an off-kilter performance of 'Flame' (from
The Sebadoh
) but this finds the three-piece at the peak of their powers. An indie rock classic and a truly invigorating album.