Screaming Females – Rose Mountain (Don Giovanni Records)
Californian style sunshine-grunge from the heart of New Jersey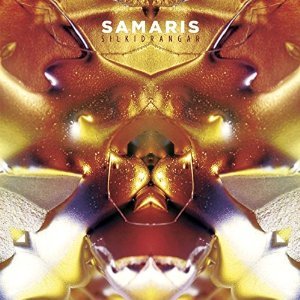 The frontwoman and lead guitarist of New Jersey trio
Screaming Females
, Marissa Paternoster loves a guitar lick. And why shouldn't she? She's one of the most accomplished guitarists of her generation. In the ten years since their formation Screaming Females have received praise and support from bands such as Garbage – Marissa Paternoster joining them on stage for a raucous version of 'Because the Night' – and smashed their way through five albums of delirious punk rock. So what's on this sixth album,
Rose Mountain
? A tighter more formulaic order follows which might just edge Screaming Females the mainstream recognition they deserve.
Many of their peers believe Screaming Females are somewhat under appreciated. In some places on
Rose Mountain
there is less hefty punk than previously acclaimed albums such as 2012's
Ugly
. At times this album not only leans, but fully shouts that it is Californian style sunshine-grunge from the heart of New Jersey (see Screaming Females cover Sheryl Crow's 'If It Makes You Happy' for more information).
With clear lyrics, neat guitar work and solid song structures, there is nothing overly fancy here from the band. It's a formula a good chunk of
Rose Mountain
sticks to. The solos hit where solos should and tight riffs punctuate strong melody lines leading into a chorus.
In fact, the only thing that may come off as 'fancy' is Marissa Paternoster's guitar work. She is one of the most technically accomplished guitarists of her generation. Like a Billy F. Gibbons. But without the chin badger. She was even named as 77th greatest guitarist of all time by SPIN in 2012 – regardless of how much faith you have in those lists that's pretty good going.
Back to the songs: in 'Empty Head,' 'Ripe' and title track 'Rose Mountain' the solid format continues. Where song structures are unremarkable, the material excels in order to stand out. And that's what Paternoster and co. have done here. The arrangements are tight and well-rehearsed. Everything fits together well. 'Ripe' has an adrenalin pumping riff along the lines of Kyuss. And for shear rock and roll fun 'Criminal Image' throws itself into a crescendo of noodling as the album fades out.
A decade of touring, carving out songs and practicing relentlessly has not gone to waste. On
Rose Mountain
Marissa Paternoster, and bandmates Michael Abbate and Jarrett Dougherty, Screaming Females may not have created an album full of solid gold singles, but they have produced some incredibly enjoyable songs with a sunny disposition. When Kurt Cobain said, "women are the only future in rock and roll" there's a good chance that Marissa Paternoster was what he had in mind.