Rural Tapes: Rural Tapes (Smuggler Music)
Filmic, 70s-hued and largely instrumental, this solo project boasts a stellar list of contributors and would make a great spy soundtrack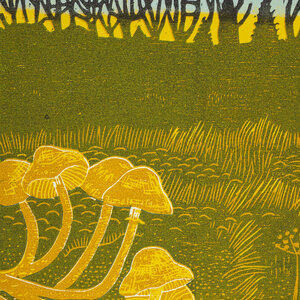 Norwegian multi-instrumentalist and producer Arne Kjelsrud Mathisen knows how to seize the moment. At an island festival in 2015, he met and made friends with a disparate group of high-end musicians, including Led Zeppelin's John Paul Jones no less. Everyone clicked, nobody left and they kept jamming and gigging together for a week. Numbers were obviously swapped, because while Jonesy is not playing on this record, pretty much everyone else involved is.
Hence Arne's first solo album features a list of collaborators to die for. We have indie superstars (Hot Chip's Alexis Taylor on Rhodes organ, former R.E.M. bandmates Peter Buck - now Arne's colleague in The No Ones - and Scott McCaughey); musicians' musicians (jazz-and-beyond sax legend Terry Edwards, a collaborator with Tom Waits, PJ Harvey and many more; Scritti Politti's Rhodri Marsden) and a shedload of others.
They have contributed to a project with a retro, warmly analogue soundtrack feel, much of it sounding like it's been teleported through a wormhole from 1973. Arne plays a panoply of instruments from drums and drum machines to synths, strings instruments and horns, and even contributes vocals. Out since the end of April, it has already garnered some pretty impressive reviews from the broadsheets.
It may be lushly proggy in places, but
Rural Tapes
is refreshingly free of pomposity. The eight tracks clock in at a mite over thirty minutes. There's no overarching concept, no grand pronouncements about the human condition, just plenty of ideas and some winning melodies. Recorded in Arne's barn in the countryside, it unfurls at its own pace, the occasional moments of urgency sitting alongside longer spells of contemplation.
The music is spacious but generally pretty compact - Kraut-y eight-minutes-plus opener Reddal is the only number to go 'epic'. It starts off sedately, builds gradually with ace organ drones and cosmic synth wriggles and, after a mid-tune tea-and-spliff break (a lovely billowing-keys-and-choral-voices bit a la the Orb's ambient meisterwerk A Huge Ever Growing Pulsating Brain...), it begins bopping the listener over the head with strafing synths, blaring horns, crashing live drums and strategically placed sax splurts. Transformed into an extended live freak-out, this would make a great gig closer.
After this initial flurry of activity, things calm down somewhat. Spies-on-manoeuvres number
The Observer
mashes up a French-accented film soundtrack vibe with clip-clopping
Pet Sounds
percussion, and ends on the verge of a spaghetti western shootout. The dubby Pardon My French goes all
Moon Safari
with upfront, undulating bass, burbling organ and sax interjections on loan from
Dark Side Of The Moon
. Woozy and wistful, Opus 13 starts off like someone playing the piano underwater then shifts into full 19th century romantic mode. Title track Rural Tapes features intertwining synth lines reminiscent of 70s TV science programmes: retro-futurism at its most haunting (bring back
Tomorrow's World
!)
Lost In Sound
counterpoints a moody, cymbal-heavy organ-and-drums groove (thanks, Alexis) with atmospherically vague vocals by McCaughey. Harmony is a less-is-more piece of krautrock minimalism, a duet between primitive-sounding drum machine and arpeggiating synths. Then By Dusk tucks us into bed with a soothing nocturnal groove, slumbering on a bed of soothing strings and horns.
Rural Tapes
is not the bleeding edge of anything, but makes pottering around in your barn sound like a highly pleasurable activity.
4/5