Roxanne de Bastion: Live at St. Pancras Old Church (Nomad Songs)
London via Berlin singer's career up to now in excellent, unplugged form on home turf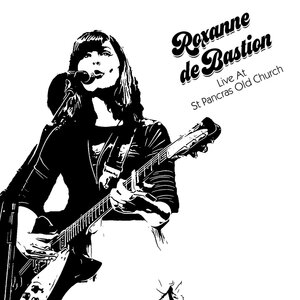 As an occasional music venue, few can claim to be as evocative or storied than St. Pancras Old Church. One of the oldest places of worship in the UK, the central London location played host to singer
Roxanne de Bastion
for the tracking of this titular live album.
Featuring a setlist comprising almost all of 2021s
You And Me, We Are The Same
with the addition of tracks from 2017s
Heirlooms & Hearsay
and 2013 debut
The Real Thing
, the disc is a resume of the singer's career so far. Switching between guitar and piano and backed by a trio on electric guitar, cello and violin, the songs are fully rearranged to take in the
Unplugged
-esque setting.
Train Tracks has something of Radiohead classic No Surprises about it, sharing in Thom Yorke's world weary desire for the world to have the mute button pushed on it occasionally, while
Delete Forget Repeat
and Erase tackle the absence of an Orwellian Memory Hole in real life that any bad personal recollections be thrown into.
Reminiscent of John Lennon's unflinching
Plastic Ono Band
, where spare guitar and piano chords underscored the emotional truth of the lyrics, Ordinary Love and London I Miss You exemplify the singer's ability at stripping the songs down to their essence. The standout moment arrives with I Remember Everything, transformed from gliding alt. pop into a brooding torch song, guided by de Bastion's stunning vocals, making full use of the room's natural acoustics.
Shorn of its thudding rhythm track, magnificent single Molecules retains its fieriness, the audience call and response chorus and scything cello part lending the track a newly located gothic undertow. Winding the clock right back to the beginning, garage rock inspired debut single Red & White Blood Cells is played last, calling time on a bravura set.
4/5
Available from Bandcamp here