Ringo Deathstarr: Ringo Deathstarr (Club AC30)
Texan shoegazing stalwarts return with first LP in five years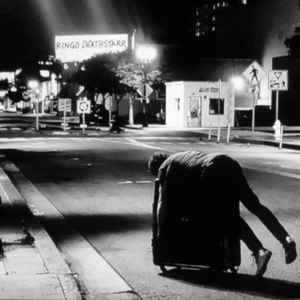 Practically the in-house band at local bunfight, the hugely admired Reverberation Festival, Texan shoegazeing troupe
Ringo Deathstarr
's alloy of boy-girl vocals, layered guitar work and melodic wherewithal has accrued them a cult audience worldwide. With thirteen years worth of FX pedal precision under their belts, this eponymous disc is their first new album since 2015s superb
Pure Mood
Nagoya, named after the Japanese city, a country where the band have a devoted following, beautifully woozy synth piece Nagoya bleeds into
God Help The Ones You Love
whose tribal drum pattern evokes The Cure's gothic high water mark
Pornography
.
In the same way that Chuck Berry paid homage to the artform he did much to invent with Rock and Roll Music, the present band doff their hats to their respective genre with Gazin', underlined with a pink tinged Loveless-esque
video
, featuring banks of FX pedals and a lyrical reference to Ride classic Leave Them All Behind.
Disease, washed over with slide guitar figures and The Cocteau Twins-esque In Your Arms are beautifully airy dream pop cuts, while further Cocteau's references occur in I Don't Want To Lose This, sculpted around the kind of basslines Simon Raymonde created for the dream pop pioneers.
Slightly workaday whammy bar utlizing dust ups Once Upon A Freak and Just Like You are straight ahead MBV inspired cuts while despite its almost jazz-like drum part The Same Again fails to make much impression and the heavily compressed Lazy Lane is slightly ponderous.
Heaven Obscured wobbling like dodgy VHS tracking or as though someone is leaning on the reel to reel machine showcases the outfit's softer side, while Be Love, combining one of Elliot Frazier's most melodic vocals to date with programmed beats, live drums and spacious production supplies the standout moment.
A welcome return to the surface after their time spent underground,
Ringo Deathstarr
supplies proof there's plenty more to be mined from the shoegazing seam yet.
7/10