Rich Batsford – Valentine Court (Mouflon)
Quietly building melody and atmosphere, Batsford appears to excel at gently shaping moods...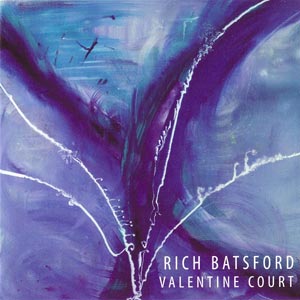 Despite this being his debut full-length release,
Rich Batsford
has been a prominent performer in and around Birmingham for some time. Having appeared on bills with a number of bands who are stylistically very different to his meditative piano pieces – including seismic krautrockers Einstellung, and a recent show with alt-folk troubadour Phosphorescent –
Valentine Court
proves to be a frequently thrilling first solo foray into the studio.
Drawing on a rich tradition of minimal piano compositions including the likes of Michael Nyman and Philip Glass,
Valentine Court
sits at the more melodic end of the spectrum and particularly in the effervescent 'Gudonya' has a near-baroque streak running throughout. Quietly building melody and atmosphere, Batsford appears to excel at gently shaping moods and it's with the beautifully haunting 'Namaste' which the album really comes into its own, mining a seam of melancholy which unites the most arresting tracks here.
In contrast, 'Cello Song' and the Eastern-tinged 'Ralph's Trip to the Orient' recall Steve Reich at his most delicate, winding repeated melody patterns into heartbreaking shapes, packing an emotive punch as well as no little amount of ambience. What distinguishes the former from most of the opening half is the insistent rhythm which pulses throughout its six minutes, and in playfully toying with song structure shortly before its hushed climax Batsford adds further depth.
This sense of rhythm is a defining feature of the album's second act, whether in the blues-jazz cues of 'Completion' or frenetic 'Five Speed', which wouldn't sound out of place accompanying a recreated classic early Disney cartoon.
Valentine Court
is a rich and varied outing from a talented composer, concocting affecting melodies which contribute to what feel like elaborate arrangements, despite being performed only on piano. An avid Brian Wilson fan, it'd be intriguing to hear what Batsford could do with a full band line-up. But for now, this is a marvellous introduction.