Psymon Spine: You Are Coming To My Birthday (Axis Mundi Records)
NYC band's joyous, sprawling debut is an insanely eclectic mash-up of every genre under the sun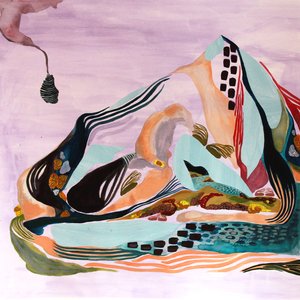 New York experimental pop outfit
Psymon Spine
are a product of the digital age, where pretty much everything ever recorded is available for our listening delectation. The five-piece seem to have heard and assimilated every style going before distilling many of them into an extremely ambitious and often glorious debut album.
Psychedelic rock, acid house, folk-rock, West African guitar music, post-rock, punk and modern indie are just some of the flavours jammed, sampled and alluded to on this post-modern mash-up. In places, its clued-up eclecticism is reminiscence of Primal Scream's
Screamadelica
and the Boo Radleys'
Giant Steps
- exalted company indeed.
When it works, it is a thing of wonder, although at an hour long it is a sprawling beast that could definitely do with some pruning - particularly in its second half, when saucer-eyed dancefloor vibes are increasingly replaced by rockier, more prosaic influences.
Opener Separate is a good taster for the super-groovy first half - notifying listeners that this band is prepared to cram a ridiculous number of influences into a single time, and change direction at the drop of a hat. Its creamy harmonies, lilting guitar and anthemic wah-wah / horn chorus ensure the hooks just keep coming.
The Yeasayer-meets-acid-house vibes of 'Shocked' give way to the relentless, blasted motorik groove of Experience Machine. However, the best is yet to come with the tranced-out dancefloor nirvana of Noana. Its sexy, dubby delirium is followed by another corker. The intriguingly titled Eric's Basement and Secret Tunnels dares to get arrhythmic in places as it merges Ultramarine's folky late 80's Balaerica with driving, anthemic progginess. A potential Ibiza terrace moment there methinks... lovely.
However, it's not all dancefloor-friendly shenanigans. Violin-led folk-rock groove Crown A King and album closer Gears are intermittently lovely slices of harmony-graced bucolicism, their largely instrumental lyricism bringing to mind the likes of Fleet Foxes, the Magic Numbers and Crosby, Stills and Nash.
While many of the tracks successfully incorporate a whole stew of influences, the occasional number sets up something rather beautiful then tramples over it for kicks. Speakers is a lovely, downbeat Galaxie 500-esque instrumental before it is gatecrashed by a graceless punky shout-fest. Meanwhile the progtastic Transfiguration Church is intermittently ace and Lines and Lines End mashes up The Strokes and some kind of rainforest jam. A curate's egg indeed...
Occasionally, charm and groove are sidelined in favour of mopey slightly grey post-punk. But with some careful pruning, you could make an amazing 40-minute album of this. It's definitely too long and sounds like the work of several different bands. But there are worse sins than ambition, and there are more ideas on this one record than many bands have in their entire careers.
This is in the main a joyous, accessible stew of hooky, trippy, post-acid house eclecto-pop. If they concentrate on their groovier, starry-eyed and laughing side, greatness awaits.