Pixies – Head Carrier (Pixiesmusic/PIAS)
US alt. rock figureheads return with second post-reformation LP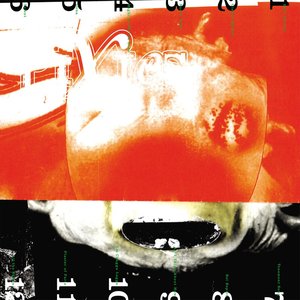 While their original tenure only lasted seven years in which time they re-shaped what rock music could sound like, the
Pixies
have now been operating for almost double that length of time since their 2004 reunion. While
Head Carrier
, the Bostonian's second post-reformation set, has been greeted with the standard pre-release gripes about a group spoiling their back catalogue have to be measured against them actually making the
effort
to issue albums instead of repeatedly dusting off the greatest hits or proffering a slow dribble of new tracks (viz: The Stone Roses, who really shouldn't have bothered).
Dialling down the gloss of its predecessor,
Head Carrier
is a stronger more coherent set than 2014s piecemeal
Indie Cindy
which was initially released as a trio of EPs. With new bassist/backing vocalist Paz Lenchantin onboard as a fulltime replacement for Kim Deal, another new recruit is Royal Blood producer Tom Dalgety behind the recording console, following in the formidable footsteps of Steve Albini and Gil Norton.
Unable/unwilling to aim for the larynx-shredding vocals of classics like Tame and Gouge Away, singer Black Francis is (not uncomfortably) begin to sound increasingly like Neil Young, especially in the sterling title track. The vocalist's diversions into screaming blue murder have departed with the sole exception of Baal's Back, where the man born Charles Thompson's strangulated delivery unfortunately sounds closer to AC/DC rasper Angus Young than his unhinged yowl of old. Compared to the frantic drumwork that propelled Debaser and the hard slam of Dig For Fire and U-Mass meanwhile where sticksman Dave Lovering sounded like he was attempting to beat his drumkit into submission before it attacked him, tracks are now less abrasive. Possibly a more noticeable absence than any of the above however is the unresolved tension that lay at the heart of many of the Pixies' songs.
Not helping their cause ahead of release issuing moderately tiresome dust up Um Chagga Lagga as the lead single was slightly bewildering, which aside from possessing enough dynamism to provoke moshpits, turns out to be one of the weakest things here. Immediate but lightweight second single Talent doesn't show the LP in its best light either. Setting all that aside
Head Carrier
sees the Pixies sounding reinvigorated and possesses more than enough positives to justify its existence. Classic Masher evoking US power pop legends The Replacements with a vocal melody that vaguely evokes alt rock classic Left of the Dial is a highlight while the synth strings and acoustic led Might As Well Be Gone successfully adapts the Pixies' template into something more contemplative. The more than satisfactory Bel Esprit sees Francis and Lenchantin split the vocal duties between them and Oona, continuing the band's practice of song titles with female names is also effective if not sharing the rarified air as classics Alison and Velouria.
Slightly diluted compared to a quarter of a century ago Joey Santiago's insectoid guitar sound is present and correct on the likes of Tenement Song and the affecting All I Think About Now which has received acres of press for its lyrics that effectively act as a Thank You letter to Deal '
Remember when we were happy?/If I'm late, can I thank you now?/I'm gonna try anyhow
', sung by Lenchantin the track is the sole co-write on the album. While not quite as skyscraping as Gigantic, Deal's indelible contribution to the band's oeuvre, the cut is one of the strongest here.
Elsewhere the wonderful Plaster of Paris is a rush of beguiling guitar pop recalling the sweetness of Havalina and Here Comes Your Man that easily stands up to recent luminaries Real Estate and Alvvays and All The Saints is a Caribou style waltz minus that track's indefinable uneasiness. A re-statement of principles rather than anything groundbreaking (haven't they done enough?!)
Head Carrier
is more than worthy enough to stand as a better than decent new LP instead of a mere catalogue addition.