Pearl Charles: Magic Mirror (Kanine Records)
Eclectic LA singer-songwriter strikes gold with lushly melodic country-disco-soul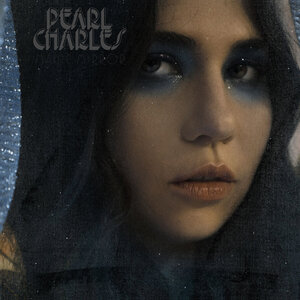 From Blue Monday to most of Robyn's output, much of the finest electronic music has depicted clubbing's existential 3am crises (as well as its moments of transcendence). It may not be 'dance music' in the modern sense, but
Pearl Charles
' second album
Magic Mirror
is clearly the work of someone intimately acquainted with the messy emotions and heightened sensibilities of nights under the glitterball.
After years paying her dues playing old-time country, garage and psych-rock, this well-realised and beautifully produced collection meshes slinky soul and country melancholy, with a spangly disco undercarriage. The surprise is how well these elements fit together. Pearl's lightly affecting vocals take full advantage of a plethora of great hooks and melodic ideas, and the kind of pithy lyrics country music is famous for ('
My eyes are red but my heart is blue
', sighs the title track).
Killer opener
Only For Tonight
sounds like an instant hit, an unapologetic Dancing Queen-esque disco anthem exploring the mixed emotions conjured up by a one-night stand via twinkly keys, cooing backing vocals and emotive piano chords. Like most of the tunes here, it seems to hail from an alternate 1977, their smooth, warmly enveloping production touches perfectly served by subtle, underplayed licks and a definite 'live' band feel.
What I Need counterpoints gently pulsing Ann Peebles rhythms with weeping pedal steel guitar to great effect. Don't Feel Like Myself slows things down to 'epic ballad' mode. Slipping Away is more West Coast, with a definite
Rumours
vibe. All The Way benefits from George Harrison-style guitar interjections, while Take Your Time urges caution to a friend who is '
busy getting high
'.
It's not all smudged mascara and walks of shame, however. We end on a clear-eyed, optimistic note with Sweet Sunshine Wine ('
There's just somethin' about / a new love in the summertime
') and the sweetly affecting As Long As You're Mine.
Ultimately, while there are some great songs here,
Magic Mirror
's best quality is that it just sounds lovely. There are a host of details and textures to luxuriate in. And, let's face it, this is as close as most of us are going to get to an actual dancefloor for quite a while...
4/5