Nicole Atkins: Italian Ice (Single Lock Records)
Soulful New Jersey vocalist follows up classic album in style - with help from all-star cast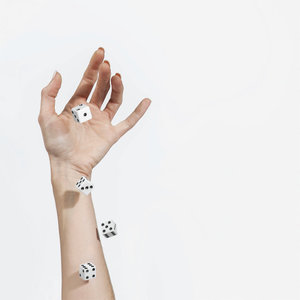 Nicole Atkins
has always possessed a killer voice, but on 2017 album
Goodbye Rhonda Lee
, she took her craft to another level. Its dynamite country-soul channelled greats like Roy Orbison and Dusty Springfield, with dynamic, emotive songs that sounded like instant classics. How do you follow that?
Atkins' answer is to round up an all-star team of musicians, and follow her muse wherever it takes her. The songs on
Italian Ice
are as catchy as ever, but eclectic as hell, with interesting textures and juxtapositions of styles. Meanwhile the classic Atkins ballads are even more emotionally intense - on break-up anthem A Road to Nowhere she sounds like she's singing for her life.
Ace arrangements give us listeners a wealth of detail to burrow into, courtesy of a host of Premier League collaborators: Bad Seeds Jim Sclavunos and David 'Moose' Sherman, members of Midlake,
Back to Black
house band the Dap-Kings, Muscle Shoals rhythm section Spooner Oldham and David Hood... not bad huh?
The album begins with the spaciously groovy prog-soul of AM Gold, followed by the moody groove of Mind Eraser.
Domino
's sultry disco flavours and slick production suggest Atkins is casting her sonic net wider than before, as does anthemic 80s-tinged John Hughes inspired cut Forever.
Captain
is Atkins at her most swoonsome, while the take-me-as-I-am call to arms of Never Going Home Again is pure Bobbie Gentry. Far From Home shows few can carry off an epic 60s ballad a la Roy Orbison quite like her. And closing number In the Splinters is ballsy boardwalk soul with old-style blues piano and massed chorus. Like most of these songs, it combines great hooks with a wealth of detail to get lost in.
There's a lot going on in
Italian Ice
, and it's slightly less immediate than its predecessor. But it's worth getting to know - every listen reveals new delights. This is one tasty Ice.
8/10