Neil Halstead – Palindrome Hunches (Sonic Cathedral)
Rightly venerated as one of the most important figures of the shoegazing era, former Slowdive/Mojave 3 mainman Neil Halstead demonstrates the continued strength of his songwriting on Palindrome Hunches, his third solo album.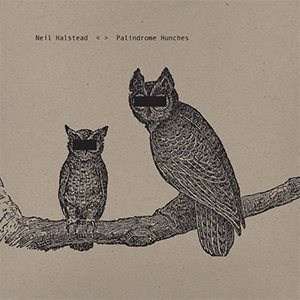 While shoegazing bands famously obscured their song lyrics to the point of being indecipherable mixing the vocals low in the mix then enveloping them with an avalanche of guitars, here
Halstead's
hushed voice takes centre stage.
Opening cut '
Digging Shelters
' sets the scene for the record perfectly, utilising entirely acoustic instruments in sharp contrast to the FX pedal driven blizzard his former band were renowned for.
The eleven songs are built on bedrocks of simple nylon strung guitar arpeggios, violin, double bass and piano, reminiscent of
Harvest Moon
era
Neil Young
in places, the warm instrumentation frequently juxtaposed with dark lyrical material.
'
Wittgenstein's Arm
', inspired by venerated concert pianist
Paul
, (brother of philosopher
Ludwig
) who lost his right arm in WWI is a standout, as the delicate playing meshes brilliantly with a resigned set of lyrics, 'Love is dead and the truth is empty'.
The
Nick Drake
-esque '
Tied to You
', led by mournful violin and ghostly piano notes is the bleakest song here, the wintry arrangement making the most of a chronicle of relationship turmoil.
The title track, constructed around a tip-toeing banjo refrain similar to
Sufjan Stevens
' early work before his tracks took on pocket symphony scale is a highlight, as is '
Hey Daydreamer
', based around a cyclical piano motif and a strong vocal melody, the pining lyric the most upbeat moment on an introspective album.
Signing off with the cautiously optimistic '
Loose Change
', the LP concludes on a high note.
An intimate, confessional set of songs, the LP is best experienced in a single sitting, the uniform feel of the tracks lending the album a quietly affecting power.
Palindrome Hunches is out now on Sonic Cathedral