MONEY - Suicide Songs (Bella Union)
Lauded London via Manchester texturalists return with long awaited second LP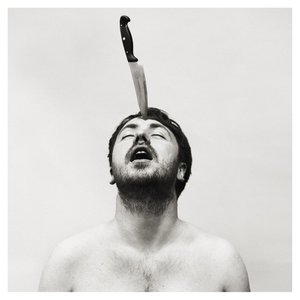 Two and a half years on from their excellent debut LP
The Shadow of Heaven
, the starkly titled
Suicide Songs
sees Manchester formed London based outfit
MONEY
return minus a band member and boasting a re-tooled sound.
Perfectly suited to a January release, not least with its closing track title A Cocaine Christmas and An Alcoholic's New Year, extracted from the set as a preview track, despite the barren title, the LP is more optimistic than initial impressions suggest. Admittedly the LP cover does little to dispel the feeling that the LP is down there with bleak classics such as Neil Young's
Tonight's the Night
and Lou Reed's
Berlin
, with the striking artwork looking as though lead singer Jamie Lee spent a night at the Bates Motel and complained about the towels not being fresh enough.
I Am the Lord ushered in on waves of plush acoustic guitar and sitar-like lead lines immediately showcases the changes wrought, the track sounding for all the world like a tightly focussed latter-day Brian Jonestown Massacre. A sublime opening gambit, the beautifully arranged Eastern-tinged violin arrangement that arrives halfway though hints at The Beatles' Within You, Without You. I'm Not Here swims in similar waters, a slow rolling incantation with repeated listens revealing up the piano figure that runs almost throughout the track, while lead single You Look Like A Sad Painting on Both Sides Of the Sky showcases the strength of Lee's voice with an strident lead vocal.
XL proportioned epic Night Came while impressive never quite achieves lift-off during the course of its eight minutes, with the succeeding (almost) title track meanwhile works well as a concise two-minute long counterpoint. Surely a contender for a future single, superior baroque pop of Hopeless World is a high point while the waltz time swirl of new 45
I'll Be the Night
evokes an English counterpart to the rococo pop Mercury Rev found success with.
A band never short on ambition, the meticulously arranged starburst of All My Life is a 'pocket symphony' worthy of comparison to the composer whose songs the term was coined for, Brian Wilson. Reviving the refracted guitar sound explored on the band's debut, it ebbs to a close on seagull-like string effects and strong sense that the track will sound even more monumental live.
A Cocaine Christmas and An Alcoholic's New Year concludes the album in consummate style, the piano and brass accompaniment making the most of the drunken reverie Lee has slipped into, evoking images of the singer serenading a deserted pub on January 2nd. Highly reminiscent of the down-in-his-cups/vaguely optimistic bleary eyed recollections of Shane McGowan (Lee has opened gigs with an a cappella version of The Pogues' classic A Pair of Brown Eyes), the track's sign-off
'And I'm as happy as a child/'Cos you don't have to ask me why'
sounds tentatively hopeful, something of a theme for album as a whole.
Suicide Songs
may be slightly less immediate than their debut LP but every bit as rewarding.