Malachai - 'Return To The Ugly Side' (Double Six)
Bristolians Malachai step into the spotlight with their latest record.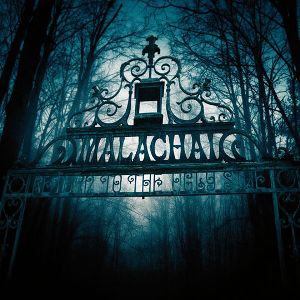 Given that we self-proclaimed music dorks tend to lack a predisposition towards sport, it should be a little known fact that
Malachai
were recently featured on the soundtrack to Fifa '11. Yes, it was with great pleasure that
Bearded
walked into a beer can wasteland populated by controller-wielding zombies to the tune of their 2010 single 'Snowflake' and learnt that the Bristol rockers had gained some serious attention in the months leading up to their latest release. However, more on why Fifa seems to be fantastically selective with their music another time, let's get to the matter at hand.
From the outset
Return to the Ugly Side
looks like classic Malachai – short three minute songs with a humorous pop tinge – sort of like a lushly produced, Bristol-through-and-through take on sixties pop. Get the microscope out though and you'll notice some quite serious differences and, having added in some more current ideas, the guys have updated like a speedy chameleon. Whilst that psych-pop groove and twinkle is still there, the Bristol sound seems far more emphasised in this album.
Actually maybe the microscope was an overstatement as this change is nowhere more apparent than on the latest single 'Let 'em Fall' with its wobbly but not cliché bassline mixed in with the surprisingly dark harmonised vocals and sparse production. This isn't just a one-off either with the minor-chord string sample on 'Monster' and the (surely trip-hop inspired) backwards cymbals, repeated samples and female vocals (supplied by Katy Wainwright) of 'Rainbows'.
Of course, there's still a lot to enjoy for fans of their earlier stuff and a large amount of their work is still trip-inducing and guitar heavy. However, this definitely shows Malachai coming out of their shell a bit more and embracing their environment in their own unique, fun and inventive way.