Mac DeMarco: Another One (Captured Tracks)
Mini album follow up to last year's lauded Salad Days LP does not disappoint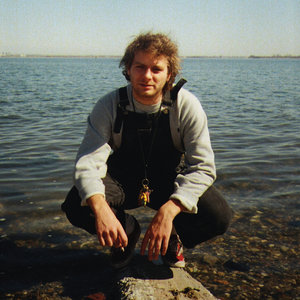 Mac DeMarco
caused quite a stir with last year's
Salad Days
album, which the NME voted the second-best of 2014. Now the artist formerly known as Vernor Winfield Macbriare Smith IV, famed for his slacker antics, OTT live shows and offbeat knack for a killer tune, has returned with an eight-track mini-album of sparsely arranged love songs.
The vibe is definitely 'less is more', with most tracks consisting of jazzy guitar hooks, low-key drumming, cool synth washes and Mac's emotive 70s' Lennon-style vocals.
Another One
almost sounds like a collection of demos waiting to be fleshed out, but this minimalism gives it a spaciousness, and a graciousness, that's very affecting. Overall, it's like a modern take on uber-cool jazzer Chet Baker's vocal albums - a My Funny Valentine for the Instagram generation.
DeMarco adopts the persona of the dedicated/hopeless romantic, so pure of feeling and noble of intent that, in 'Without Me', he doesn't even mind if his love leaves him '
as long as she's happy...
' Truly he is a saint... Indeed, on many of the songs like the title track, his love interest is either uninterested or unfaithful. But our man suffers the slings and arrows of romantic disappointment with a soulful shrug.
Certain tunes, such as 'Just To Put Me Down' and 'A Heart Like Hers', are mantra-like in their simplicity, consisting of little more than a great riff and an affecting couplet. The tempo varies between a sparky midtempo and mournfully downtempo on the (even) moodier numbers.
There's a hint of the smart, grown-up AM pop of the great Josh Rouse and the artifice of Steely Dan and Roxy Music in these grooves. This is classy stuff - if it were a person, it would be a philosophically drunk playboy staring at the sea, wearing a dinner jacket and nursing a wounded heart at six in the morning.
Nevertheless, beneath the immaculate surface sheen, the weirdness remains. Closer 'My House By the Water' is an ambient near-instrumental consisting of the sounds of the ocean and moody synth pads. Mac takes the modern necessity of interacting with your fans to the next level, by giving his real address as he signs off, inviting his listeners to drop by and see him! Apparently a fair few fans have taken him up on the offer already...
As for how 'real' it is, it doesn't really matter. Was the Bowie of
Ziggy Stardust
really an alien? Did Tom Waits spend his early days crashing on the Bowery? Did Mick Jagger grow up in the Bayou? What matters is how convincingly and entertainingly the artist inhabits their persona, and
Another One
convinces. This is lovely stuff.