M Ward - Migration of Souls (Anti Records)
M Ward's slight but evocative collection of inter-galactic campfire ballads pays tribute to migrants past and present, real and imaginary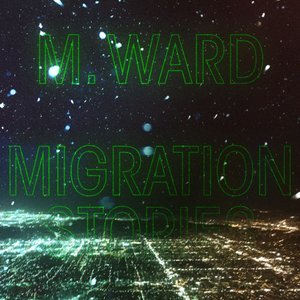 In this age of multibillion-dollar walls and hateful rhetoric, the artist's task is as vital as ever - to generate human empathy and understanding across geographical and cultural boundaries, to help us feel each other's joys and sorrows.
Folk musicians been doing this job forever - telling the stories of ordinary people trying to live authentic lives while pitched against vast impersonal forces with no concern for their wellbeing.
Enter
M Ward
: rootsy singer-songwriter with nine solo albums; member of indie-folk supergroup Monster of Folk; and one half of the duo She and Him with actress Zooey Deschanel.
For this kinda-concept album, the impressively prolific Ward becomes a postmodern Woody Guthrie. These glacially slow and dreamy songs sympathetically portray human migrations, both real and imaginary, via voices, guitar and restrained electronics.
With an eerie but romantic 1950s glaze, these songs travel at a top speed of 'lope', like an old cowboy with a gammy leg or a particularly stoned Willie Nelson. Soft, crooned or semi-whispered vocals and minimal, less-is-more musical backdrops pass like fluffy white clouds across a night-time Texas sky.
Opener Migration of Souls sets the tone, its strummed guitar and gospel touches telling of an eternal personal connection - '
sailing back through space and time / that's how I'll get back to you
'. Loose, spacey and soulful, it provides a template for several of the tunes here.
Heaven's Nail and Hammer would fit neatly around a Hollywood Western campfire - as would the clip-clopping percussion of Coyote Mary's Travelling Show.
Independent Man brings a drum machine and electric guitar loops into the mix; Stevens' Snow Man is a twangy guitar instrumental; while the excellently titled Unreal City adds synths as it deviates somewhat from the 'folky troubadour in space' template.
This is lovely, contemplative stuff, spacey and humane. Just the ticket if you are looking to take things down a gear... or three.
7/10