Lucy Feliz: Last of The Sun (OK Pal Records)
Brighton singer-songwriter's second album muses on old problems and new beginnings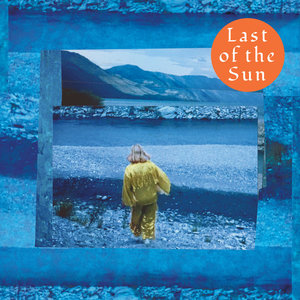 If ever there was a record to sum up this fading summer's state of mind, it is Brighton singer-songwriter
Lucy Feliz
's sophomore offering.
Last of The Sun
, on the brilliantly named Scottish indie label OK Pal, is bigger on atmosphere than songs. But its drifting, gauzy textures, poised between swooning surrender and looming dread, seem custom-made for 2020's summer of stasis.
The 80s revival has lasted much longer than the decade itself. Despite her relative youth ("
Back in '99 I am pre-teen
", notes
Last Laugh
), the album's drum sound and airless production hark back to that currently lauded but still problematic decade. Recorded in New Zealand, its songs muse on false starts, identity crises and new beginnings.
This works best as mood music for the kind of balmy summer afternoons when it's too hot to think, the conscious brain is on autopilot, and daydreams and subconscious feelings emerge. Feliz's angelic, well-enunciated vocals float atop a pretty but slightly over-polite cross of folk, shoegaze, and 80s alt-pop.
Some lyrics stand out - in the folky Paradise, she is "
Going to suicide rock because / out here the view is real good
", Mars dreams of escape and Werewolf profiles someone who can only truly be herself when hiding and transformed.
The languorous drift of the penultimate track, the country-tinged Silhouette, is the standout here, tipping its hat to the doomily romantic and opiated 3am moodscapes of Mazzy Star and Cowboy Junkies, and Julee Cruise's ace
Twin Peaks
torch songs.
In a way, this is an album of the old school - it works better as a whole, taking time to create an atmosphere. It can seem a touch static and unambitious in places. But if it catches you in the right mood, it may invade your dreams.
6/10