Lost Dawn – Fever (Easy Action Records)
Falmouth lo-fi glam rock trio return with six track mini album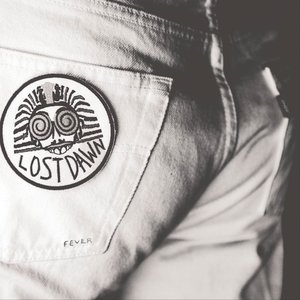 The follow up to last year's praiseworthy eponymous debut LP, Cornish trio
Lost Dawn
return with six track mini-album
Fever
, presumably an appetiser for the second main course due later this year/early next.
Friends and contemporaries of fellow Falmouth guitar slingers
The Black Tambourines
, somewhat understandably for a band on a label named after a T-Rex song, (Solid Gold Easy Action) Lost Dawn are in thrall to Marc Bolan's Electric Warriors.
Eschewing the high gloss of glam for warm analogue recordings, the present band's material exists in a far more lo-fi setting, coming across as an early nineties US alt. rock group raised on Bolan and Bowie instead of Black Sabbath.
The opening double hit of Electrify and The Strokes-esque Naked Lunch set the EP off in redoubtable fashion, combining power-pop and glam stomp in equal measure. The title track slightly outstays its welcome, its twisting riff successfully doing its job in under the six-minute running time.
Built on the chassis of a classic rock n' roll boogie guitar line, Construction Rock pleasantly evokes The New York Dolls, the NYC band's sound and style (T-Rex dragged through a bush backwards effectively), is well suited to the story of a glam rocker forced to lay bricks for a living.
Rasputin while sharing its title with the Mad Monk, seemingly has little to do lyrically with the Russian Tsar's faith healer and provides a change of pace for a mid paced motorik chug illuminated by a simple guitar figure.
Swerving into desert rock psychedelia Águila, presumably named after the Arizona town matches the music well, a heat-hazed piece that takes up the entire second side of the disc. An unhurried sway that rolls along on the same unfurling succession of chords, the trio's departure into more expansive territory provides an intriguing sign-off to the set.