Los Campesinos! – No Blues (Wichita/Turnstile/Heart Swells)
The Cardiff sextet start afresh, though you would think they had this planned all along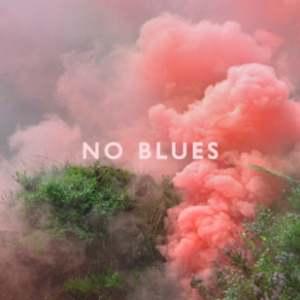 Four (five?) records in, and you pretty much know what to expect from Cardiff's finest noisy twee-rockers,
Los Campesinos!
. They're buoyant, lifted above and beyond cloud nine by an industrial-sized spring in their step and the fluttering of ventricles, inciting all manner of chortling, guffawing and chuckling. They jangle and pop, carving a beloved niche that looks like a heart with googly eyes; they sing of love in all its forms, through the good times and the bad, garnering a shoal of diehard fans. They're a constant pleasure, but a constant nonetheless – and now we've learnt how to play LC's game, they've changed the bloody rules.
No Blues, their first studio LP without founding member
Ellen Campesinos!
, takes us on a distinctly different journey. Gone is the giddy pep. Gone are the raucous
Dananananaykroyd
-ian fight-pop stompers and the
Johnny Foreigner
sweetness. Instead, we're faced with LC at rock bottom, wallowing in angst.
No Blues
is rife with gallows humour, macabre turns of phrase and flippant cynicism. It's the sound of a band who have been through the wringer – perhaps Ellen's departure is weighing heavily, or maybe it's something else entirely – and as it turns out, LC are flippin' great at that too.
'What Death Leaves Behind' saunters into earshot with scruffy darkwave synths and the bombast of clumsy beats.
Gareth Campesinos!'
signature croon permeates the glorious sonic clutter, sans the usual joy – instead he sounds compressed, deflated even: "Why must I lay awake from dusk 'til morning?" he pleas with irked frustration. 'Cemetery Gaits' blip-bloops with a faux lightness, gradually growing into an
Arcade Fire
-sized post-twee cut; it's like
The Polyphonic Spree
with an immense hangover.
The slab of balladry that is 'Glue Me' is adorned with the deft flick of acoustic guitar and tambourine; it should be a run-of-the-mill effort for LC, but the sweet's gone sour, and instead of a teenage lovelorn anthem, it's considerably more mature. More serious. Their calling-card cleaver wit remains intact, but there's a greater slant on sarcasm; they've graduated from glib, doe-eyed enfants terribles to hormonal tantrum-monsters with a penchant for lip. They've broken bad.
Potentially the highlight of No Blues is 'Avocado, Baby' (presumably not based on the beloved children's story). With silver-tongued lyrics like, "I have known friends to crack from love's weight/ blossom in ribcage until their backs break...", "...and the veins within the whites are a statement of demise/ Doe Eyes you should stay at home licking batteries!" and a gaggle of Cardiff's finest cheerleaders chanting: "A heart of stone/ rind so tough it's crazy/ that's why they call me the avocado, baby!" you can't really escape the LC virus. They utilise synths here like never before, conjuring a chorus of mammoth pop-punk proportions. It's draped in bitterness but utterly addictive.
Los Campesinos! show no signs of slowing down. Just as we thought we had the sextet pegged, they bolted in a different direction. They showcase a side to themselves here they've only teased in the past, opting for a wry touch. This is less
Lee Evans
and more
Blackadder
. There's a subtlety and a grandiose knowledge within the words
Gareth Campesinos!
reels off, and as ever, they weave pure poetry rather than songs. This is the same band, with the same strengths and weaknesses – it's the same Los Campesinos! we've always loved, but this time around, they're tackling their issues with no brave face. They don't use humour to mask woe. They're done hiding.