Krill – A Distant Fist Unclenching (Steak Club Records)
A balance between tight structure and raw, unhinged indie madness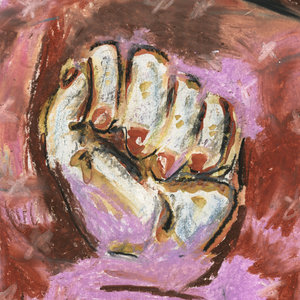 Having only released their debut,
Lucky Leaves
, in September 2014,
Krill
's new album is a swiftly released beast. And it doesn't sound like the Boston band has done much fannying about in the studio. All the production has probably been done on the road. At gigs. Playing until the songs sound as close to how Krill want them to.
Unhinged, raw and angular the guitar barges into the melody while screeching vocals are fired into and over it. A major contributor to the result is lead singer and bassist Jonah Furman's voice – which is an untamed beast in itself. However, and as unbelievable as it may sound, everything meshes tightly together and flows like a well-oiled indie machine.
Stand out tracks 'Brain Problem,' 'Foot' and 'Torturer' are fine examples of this. And as with many on
A Distant Fist Unclenching
the ramshackle musical approach and skewed perspective in the lyrics are somewhere in the realm of Modest Mouse, Grandaddy and Smashing Pumpkins.
Furman places the smallest of moments in life under the microscope and twists them into wider analogies. An argument with his mother about going to church is turned into a comment on freedom of choice or speech; staring at an upturned fly is used to consider abuses of power and a squirrel suffering road kill winds up being used to question whether authorities are too quick to turn life into a statistic.
Krill's singer has pointed this out himself: "a lot of the album is also about how violence and judgment has two sides, master-slave stuff, torturer-torturee stuff, and how you can be (and always are, in the isolation of selfhood) both at once." Deep. But there's also a little bit of love and lust on here too.
In 'Foot' the lyrics bawl with total lust, imagining someone without their shirt at work, and pining enough that "all I wanted was to hold your foot, but I couldn't imagine how I ever could." This line is delivered with mellow melody then crashed into a tonsil battering shriek and thrashed guitar chorus. This is where
A Distant Fist Unclenching
is at its most delightfully weird, manic and unhinged.
Krill's second album catches them during a prolific streak and beginning to fulfil their somewhat substantial indie potential. While not all of it works, and final track 'It Ends' seems sluggish and predicable compared to other tracks, the album highlights of 'Brain Problem,' 'Foot' and 'Torturer' strike a difficult balance between tight structure and raw, unhinged indie madness. Krill have followed up a successful debut with a second album that has more accomplished, more controlled, yet just as unruly songs as they shot out the first time.