Kiwi Jr: Football Money (Mint Records)
Return of the slack: Toronto indie-poppers are arch, funny and concise as hell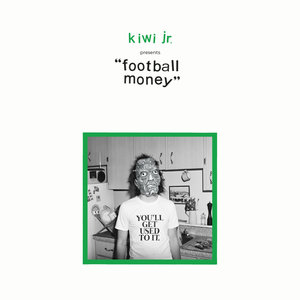 The debut album from Canadian combo
Kiwi Jr
doesn't hang around. Witty, sardonic, packed with jangly guitars and singalong choruses,
Football Money
is classic indie-pop like they used to make when Steve Lamacq was a lad.
Many of these ten songs clock in at under three minutes. High-energy opener Murder in the Cathedral features snarky stream-of-consciousness lyrics with a definite debt to Pavement kingpin Stephen Malkmus.
Leslie's dumb-but-genius guitar riff and yobby Greek chorus make it a natural single. Salary Man is mellower, its chiming Rickenbackers reminiscent of early R.E.M. - while its lyrical ambivalence to day-jobs is a recurring theme.
The prettily autumnal Comeback Baby is a welcome change of pace, slowing things down a notch with echoes of The Shins. The lyrics often raise a smile, alternating between observational irony (Football Money tackles college sports dynamics) and odd, surreal juxtapositions. Swimming Pool darkens its folk-rock prettiness with an ominous refrain of '
Brian Jones...
'!
Wicked Witches ends the collection in style. A playful acknowledgement of the band's humble status, its Lou Reed-esque vocals and glammy immediacy are great fun.
The slower numbers are often more effective, with a couple of the more breakneck tunes passing in a blur. But overall, this is top entertainment for underpaid, overeducated indie kids everywhere.
7/10