Is Bliss: The Honeycomb Explosion (Club AC30)
Portsmouth shoegazers return with promising second EP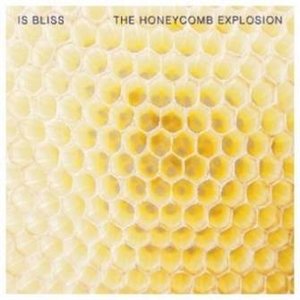 Hampshire shoegazing trio
Is Bliss
return with the splendidly titled
The Honeycomb Explosion
, their second EP following last November's
Velvet Dreams
five tracker. Formed via a mutual love of (The) Verve, MBV, Slowdive and Spiritualized, the trio's influences shine through with glimmers of 1960s psych pop.
Of the group's 1990s influences, The Verve's is the most pronounced on opening blast Someone, which has a vocal melody reminiscent of the Wigan voyagers' brooding blues masterpiece Stormy Clouds. The Hammond organ driven Alive (Baby Come On) meanwhile combines
Urban Hymn
's epic closer Come On with
Ladies & Gentleman…
era Spiritualized, two bands forever destined to linked (by us pesky critics at any rate) musically and emotionally due to the shared history between Richard Ashcroft and Jason Pierce.
The heavier style doesn't really suit Is Bliss however, the three-piece finding their metier with guitar/sitar powered psych pop or atmospheric guitar cloudbursts. Of the former lead track Into A Dream is succinct cosmic pop, while the slow glide of Tomorrow is even better. Utilising the same guitar/sitar technique to build on a foundation of bongos and low-lying keyboard drone, the refracted vocal-led cut unfolds into the best thing here. Inner Soul meanwhile fulfills the latter category, a beautifully unhurried piece that mines a series of colossal reverb-soaked riffs for all their worth.
Understandably still something of a work in process with only two releases to their name, in time Is Bliss look fully capable of conjuring up the second syllable of their name on disc.