Half Moon Run: Sun Leads Me On (Glassnote Records)
Montreal indie rockers return with highly accomplished second LP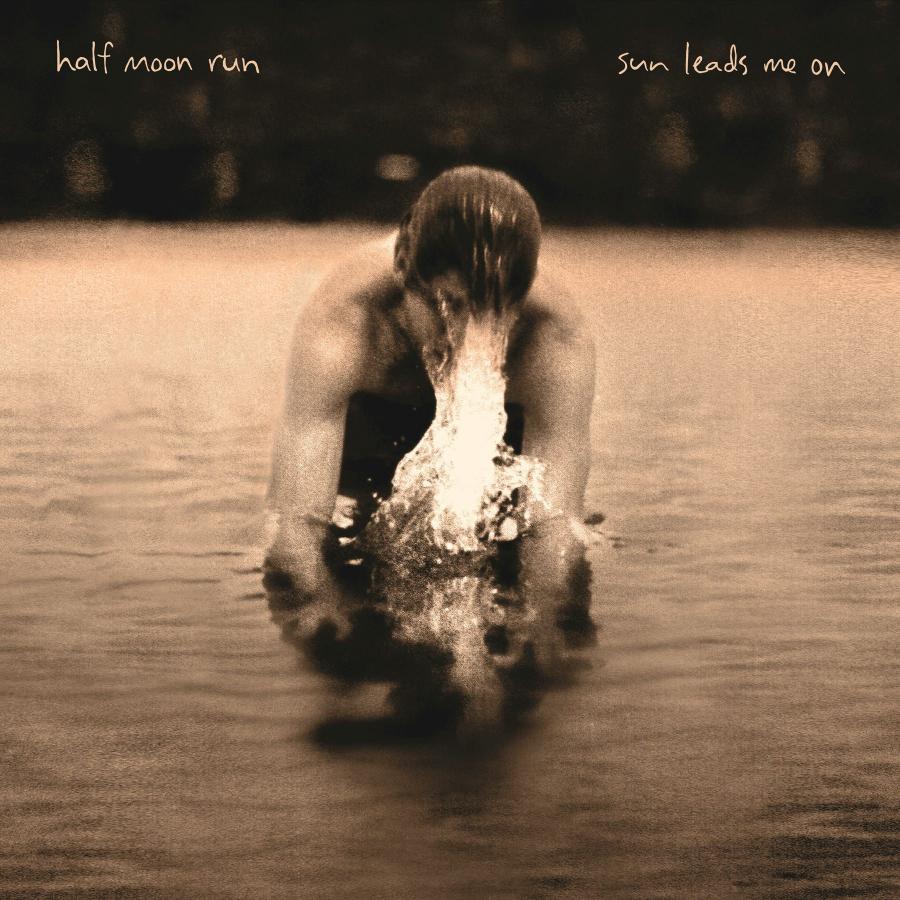 Hailing from Montreal, the wellspring of several of North America's most acclaimed bands (Arcade Fire, The Besnard Lakes, GY!BE)
Half Moon Run
were recipients of sizeable praise for their 2012 debut LP
Dark Eyes
.
Recorded after two solid years of international touring
Sun Leads Me On
put to tape in Ontario with British producer Jim Abiss (Arctic Monkeys, Editors) behind the desk, has a tougher edge than its lauded predecessor, augmenting the band's folk roots with pulsatant electronic textures. Their songs founded on acoustic guitar arpeggios that blossom into highly detailed baroque alt. pop pieces, the quartet's much praised multi instrumental skill is to the fore with the band's estimable three part harmonies present on almost every track.
Opening with one of its gentlest cuts, the wonderfully Beatle-esque Warmest Regards revolves around a chugging acoustic guitar and flute patina that blooms like one of the White Album tracks hatched during The Beatles' stay with the Maharishi in India. The warm 1970s FM pop of I Can't Figure Out What's Going On underscored by strings along with the propulsive It Works Itself Out meanwhile recall Radiohead at their mellowest, with Devon Portielje's vocals vaguely reminiscent of Thom Yorke.
In contrast the propulsive synth pattern and nervy lead vocal of Consider Yourself possesses some of the febrile energy of 1970s iconoclasts Suicide, proof that HMR journeying into edgier territory is a trip well worth taking while second single Turn Your Love underscored by a taut delay pedal guitar riff that that gives way to a woozy jazz influenced fade out is possibly the best thing here.
Narrow Margins, opening as a rustic CSNY style piece before being supplemented by luxurious harmonies and brittle piano figures was possibly influenced by the band's stay in California during the album's writing process. The lush title track demonstrates the band's skill with arrangements while Everybody Wants, building from softly patter folk to vast indie rock, taking in an anthemic chorus along the way has 'future live favourite' written all over it.
Changing gears, Devil May Care seemingly a tribute to folk/protest era Bob Dylan, is imbued with the simple melodicism as Mr. Zimmerman's early work, its opening acoustic guitar arpeggio and harmonica break instantly recalling Don't Think Twice, It's Alright. Showcasing how varied HMRs sound now is wintry solo piano piece Throes contrasts deeply with The Debt, a hazy synth led cut that booms into life like the opening stretch of Pink Floyd's
The Wall
. Excellent lead single Trust meanwhile, a compelling synth throb that heralded the band's newfound interest in electronica signs off the album.
Something of a slow burner
Sun Leads Me On
grows in stature with each listen and surely signposts greater things to come artistically and commercially for the quartet.