GT// Beats Misplaced (Rough Trade)
Alabama psych rock trio deliver the goods on impressive debut LP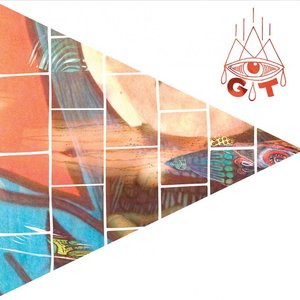 While Austin, Texas has become a famed mecca for psychedelia, fellow Southerners
\\GT//
enter the fray to plant a psych-rock flag for Birmingham, Alabama.
Signed to local indie label Communicating Vessels (Rough Trade in the UK)
Beats Misplaced
is the band's long playing debut following on from two EPs issued in 2013.
Variously known as Green Teeth, Get Tryin' and Ghost Traveler over the years, the acronym form of their name replete with some er, memorable new press shots indicate a newfound impetus.
Evoking the scorching temperatures of their home state, \\GT// serve up a bluesier heat-hazed take on psych rock, with much of the material seemingly rendered live.
Possessing a sound vastly larger than the sum of their parts, the delayed pedal gilded guitar riffs and ever present bass rumble are rendered huge by the slow-rolling grooves.
At times calling to mind superlative US guitar slingers The Men, albeit at about a quarter of the velocity of the light speed NYC group, while \\GT// might not be fond of the comparison, the vocals at times call to mind the Followill clan based in Tennessee, the state north of Alabama. Unlike Kings of Leon however the present band are a better fit for darkened venues illuminated by psychedelic projections instead of corporate arenas.
The jagged riffs of 'Growing Together' supply the LP with a strong opening cut yet the running order goes slightly awry in placing the vaguely underwhelming title track second and the rather plain 'Rails' third.
Moving in an upward curve from then on, 'Life Is...' commencing with a riff vaguely similar to the Sex Pistols' 'Pretty Vacant' supplies the most expansive moment on the LP.
The excellent 'Lake Arthur Sunrise', the album's most psychedelic moment is possibly the summit of the set, juxtaposing a series of cascading
Daydream Nation
era Sonic Youth arpeggios with an irascible bassline.
Possibly paying homage to a band who did much to create the groundwork for space rock, lead track, 'Something's Wrong With My Mind' thuds past in Hawkwind style motorik thrum.
The bass-led rush of 'Heavy Dreams' meanwhile detouring into double time and back again and the multi-layered vocals meets stop-start riffage of 'Real Good Sex' showcase of the band's grasp of dynamics in the final stretch, ending the LP on a highpoint.