GRMLN – Soon Away (Carpark records)
To the point and short on time and wankery. Essential attributes for good pop-punk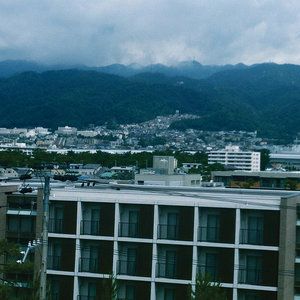 There's a ramshackle take on punk proceedings to this second record by
GRMLN
, 21 year old Japanese-American Yoodoo Park's punk baby. There's also a strong scent of bedroom recording about it and a jubilant energy to each song.
Lead guitar solos pull out a strong melody in each short three or four minute blast of energetic love song. There is a formula. It's simple. It's tried. It's tested. It's to the point. It's short on time and there's no wankery. If anything there's desire to cram everything into as short a time as possible. And It works; you'll find yourself singing along within the time it takes for the first piston punk energy of 'Jaded' to finish its second refrain.
Let's keep this review short and to the point like the record itself. There's no heavy layer upon layer to this album. But that's where its strength lies. These are simple songs done well. And words, notes or inflections never appear to be used beyond the necessary.
Soon Away
is all about songs with repeated refrains, energetic powerchords and jubilantly singing songs about longing. This is best shown on 'Jaded', 'White Lung/Black Lung' and 'Of Nothing.'
Soon Away
isn't going to set the music world alight. But it might grin wildly while using an aerosol can to start a fire on your curtains. Excellent fun.