Grawl! - Aye! (Time Travel Opps)
Singular solo talent issues excellent second long player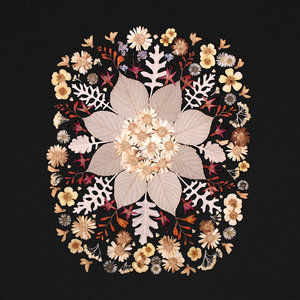 James Machin, aka
Grawl!x
has been considerably prolific in releasing material over the last couple of years – he was formerly the lead singer of My Psychoanalyst who released their farewell record in summer 2014, and the first album from his new musical alter-ego solo project came last year preceded by a short EP. Live wise, Grawl!x can appear solo, otherwise there are four to six musicians on stage, but this is still very much a solo record.
Aye!
shows the diversity in sound and branches out ten fold while still staying true to the shoegazey base which he has flourished and thrived upon beforehand.
The unnerving commencement of the record (almost like a prolougue) 'Night Start' sets the tone with an eldritch piano playing in some irregular mode. It does a good job of "opening the book", as if you're about to be welcomed into a glorious journey full of sonic delights and surprises…
'Kumquat' is the peachy pop song single, which has a delightfully absurd video to boot. It's quite frankly got "catchy summer hit" written all over it in suncream lettering on someone's peeling red back. If this track doesn't end up on
Now 94
then this author will simply eat his hat (still slightly more realistic than parading with a sausage up your bum, hey?) 'Pando' is of a similar ilk, while most reminiscent of the My Psychoanalyst era than any other on
Aye!
– a healthy dose of continuity. It definitely sounds like someone's being remorselessly whipped as part of the percussion too - but supposedly in this case - no pain, no gain.
Another standout stunner on this LP is the brilliantly crafted 'Destination'. Softly sang on the whole but with background vocals wailing helplessly beneath a glitch-dominated beat… then just over the halfway mark it picks up pace and drives into a melodic hysteria that entices and grips the ears, as if that was its destination. There's all kinds of great comparisons here - Grimes, Radiohead, later Tame Impala and Massive Attack, to name a few for the sake of reaching new fans. 'Gumption' features Haiku Salut on electronic wizardry, and at times sounds like it could be a Grizzly Bear track with the minimal tom-based beats and short delay guitar with some tasty spring reverb.
Machin's voice is rather unique too – airy and distant, yet not reserved, but sweet and fulfilling. The closest to describing it is maybe like a Yo La Tengo style but smoother. It sits perfectly with the range of ethereal textures and dynamics that often cushion it. Overall an immense amount of thought, co-operation and love has shaped the sound that has come up trumps on this wondrous record we have here. All hail the shimmering shoegaze shaman that is Grawl!x. If the question was pitched as to whether you should buy this album, the answer, of course, is "Yes".