GospelbeacH: Another Summer of Love (Alive Records)
Americana meets power pop on impressive second outing for Californian outfit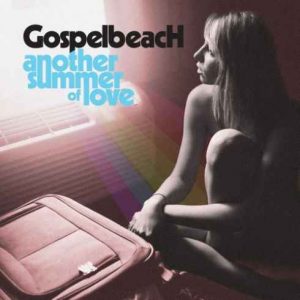 Led by singer/guitarist Brent Rademaker formerly of US West Coast notables Beachwood Sparks/The Tyde,
GospelbeacH
return with a second LP of ultra-melodic sunbaked SoCal psych country rock.
Steeped in the golden sounds of Buffalo Springfield, and particularly Gram Parsons and Chris Hillman's contributions to The Byrds, while the LP title evokes rock music's 1967 high tide, the band far beyond mere revivalists and the pool of influences runs wider than rock's fulcrum year.
With doffs of the cap to Tom Petty, Big Star and the power pop charge of The Cars, surely one of the most underrated US bands ever, proof of their fondness for New Wave is heard in the album's opening lines, 'In the desert/There's a thousand things I wanna say to you', paying homage to The Jam's storming debut 45.
With contributions from a crack squad of fellow Californian players and kindred spirit Miranda Lee Richards, the songs, rich in harmony vocals the LPs third track California Fantasy effectively sums up the sound of the album. The lap steel of You're Already Home nods towards The Byrds' groundbreaking
Sweetheart of the Rodeo
period, while (I Wanna See U) All the Time is redolent of the band's previous jingle-jangle era.
Sad Country Boy, which also scores extra points for its smart reference to Hollies' classic Carrie Anne (What's your game now/Can anybody play?) is gorgeous Californian sunshine pop while I Don't Wanna Lose You is an effective combination of chugging verse and dreamy, wistful chorus.
Kathleen, an effective combination of Flying Burrito Brothers-style instrumentation and The Cars' power pop verve is offset by the melancholic sway of The City Limits. As evocative as it is, the chances of the LP kick-starting the titular season in the UK given the 'changeable' (read: generally crap) weather is doubtful however.