Gibson Wilbanks: Gibson Wilbanks (Self Released)
Atlanta duo's excellent R&B infused folk debut LP that tips its hat to a wealth of Southern influences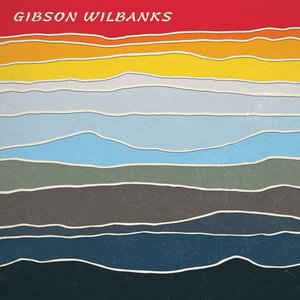 Hailing from Atlanta in Georgia, Carly Wilson and BJ Wilbanks are a duo effortlessly combining soulful R&B with thought provoking themes around love. Their debut record is a culmination of two solid careers coming together. Yes, this record pays homage to their love and admiration for each other—both off and on the stage. But, more than that, it offers a more robust idea of love and partnership. All with the broad strokes of that bluegrass brush that strongly calls nostalgia to mind.
Opener Aint The Same beautifully flaunts Wilson's beguiling vocals, crooning wryly "
I have been changed, but I'll never grow up
". It is an eyes-wide-open track, noting the difficulty of life, but that it is a "
fire that keeps me on my toes
". The set up highlights that the pair have come together from their own worlds, and now set about uniting them. As Gibson's velvety stylings appear alongside Wilbanks, their vocals collide and collude.
This is a big, open-hearted record that truly showcases the wealth of genres and talent that hail from the southern states. Steady Groove is an ode to that all encompassing feeling of being with someone who totally gets you. The beautiful bolstering of love in words "
I don't need anything now/ but the love that I get from you/ its what keeps me up on my feet/ but still weak at the knees/ oh please let me walk with you
". This, combined with the organ keys and twirling strings, gives it a really heady feel. Like being on a whirling dervish at a funfair. It's the kind of song you want to sing loud on a road trip, as the sun sinks below a mountain.
But there are quieter moments in tracks like single release Oh Sweet Baby, which sounds incredibly like something Dolly Parton could sing. And this is meant as a high compliment. The elongated theremin-aping strings and harmonica cries draw out of you that longing ache for certainty which can never truly be grasped in any human relationship. It is at once fortifying and heartbreaking.
Tracks like The Great Escape and Green Grass High Tides play with space within the sound. Brushed symbols, sounds sweeping wind blowing through, and vocals and strings building as though in the distance; all conspiring to create a more textured tale as Wilbanks softly muses on getting away from the proscribed way of life. As the second to last track, The Great Escape is a real jewel in the crown of this record.
As we are swept along the shoreline of the final track All I Need, the sound of waves lapping is super soothing. Lyrics "If you can't feel pain, you wont know beauty" echo Gibson's lyrics in the opener. Lilting Banjo Strings and more lapping waves with lyrics "
You're all I need
" softly rounds out a record which is rich in sweeping soundscapes and beautiful, simple and solid love. It is fitting that the duo croons together in harmony as they sing these last lyrics.
That last track will urge you to just hit play once more and lean back in your chair, sip your bourbon (apologies if this is too stereotypical an image for you) and ponder some more. The whole record just makes you want to climb inside their love and see it for yourself. It is wholly beautiful, and very real. Like Wilbanks says: "I got peace, and I got pain".
4/5