GaBLé - CuTe HoRSe CuT (Loaf)
On the lookout for interesting and challenging music? GaBLé have a superb new record out.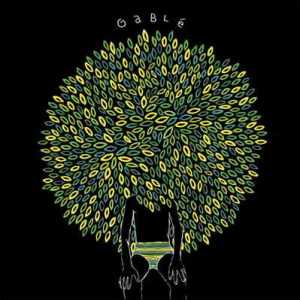 One of the precious few bands to combine innovation, great pop rhythms and a healthy dose of confusing lyrics, the letter case-challenged
GaBLé
have been operating under the radar of any sort of popularity for a number of years now.
Their first album proper since 2007's mesmerising
7 Guitars with a Cloud of Milk
,
CuTe HoRSe CuT
continues the French three-piece's obtuse approach to pop music, moving seamlessly between straight-laced pop, to spoken word, to electronics to full-on wig-out rock, no band quite destroys genre boundaries in such an accessible manner, and the results are absolutely exquisite.
From the outset, the album's style is marked. Time signatures bounce around before being thrown out of the window between boy-girl vocals on second track 'BuNCH' and that anti-formulaic rollercoaster doesn't let up throughout the record's 19 tracks.
CuTe HoRSe CuT
is the story of odds and ends being picked up off the studio floor and haphazardly, expertly being stuck onto tape. From 'WHo TeLLS you?' to album closer 'My DiaMoND PoND', the record never stands still, with not one instrument forming the basis for any single track. 'THe SToNe aND THe WoLF' is a case in point, where piano and cello seemingly battle it out for dominance over the track, and nonsensical English lyrics only serve to confuse and enchant even more.
With all the noise, the combative instrumentations, it's a wonder the album stays on the tracks. The most surprising aspect of the record is that all the seemingly random blasts of completely incompatible instruments boil down to a perfect pop record for those of us who enjoy our music interesting, obtuse and completely new and different. If the world was a fair place, GaBLé would be heralded for the pioneering pop visionaries that they are. As it stands,
CuTe HoRSe CuT
is a record that simply cannot be replicated, and GaBLé are a band that need treasuring, because with them in your life, the world is a significantly brighter place.