Fufanu - Sports (One Little Indian)
Icelandic electro pop outfit make post-punk inspired return on thrilling second LP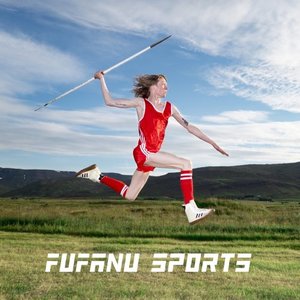 Building on the buzz created by 2015 debut LP
Few More Days To Go
, the endorsement of Damon Albarn and a support at Blur's vast Hyde Park bunfight, spiky Icelandic electro pop crew
Fufanu
return with impressive second platter
Sports
.
Initially a vocal-free techno act entitled Captain Fufanu, the trio are led by singer Kaktus Einarsson, the son of Einar Örn, co-founder (alongside Bjork) of 1980s indie notables The Sugarcubes. Its cover artwork typeface presumably a nod to US cable sports giant ESPN, the icy glide of the title track opens the disc in impressive style, the offbeat drum rhythm cleverly clicking into place with the arrival of the vocals, as the cut builds to an infectious, off-kilter chorus.
The ominous drone and barbed guitar line of Gone For More hints at Depeche Mode's move into darker pastures in the early 1990s while the pitch-dark Tokyo, led by brittle staccato chords and cascading synths is brilliantly understated electro pop. The Euro disco propulsion of the almost spoken-word Liability meanwhile is redolent of Simple Minds' groundbreaking
Empires & Dance
era, while the simple recurring guitar figure of the slow-rolling Synching In showcases the outfit's low-key side.
Augmented by a quicksilver guitar line the ominous Bad Rockets, whose opening '
never did no wrong
' melody hints at Gorillaz megahit Dare updates early Eighties Cold War gloom for the current day (apt, given the present political situation). The wonderful Your Fool meanwhile, whose stomping rhythm grows in urgency throughout suggests a future live favourite combines fuzzy Radio Dept. style indie pop and sweeping synth chords to intoxicating effect.
The synth throb of Restart accompanied by guitar gouges is unsettled by a piano motif that surfaces halfway through that turns the mood darker, the track custom made for a monumental set closer. While the 'difficult third album' hurdle may be approaching at the speed Fufanu are currently progressing, vaulting straight over it looks extremely likely.