Forest Swords – Engravings (Tri Angle)
From the ashes of auditory issues, and following one of the biggest releases of 2009, comes the debut long-player from the Liverpudlian producer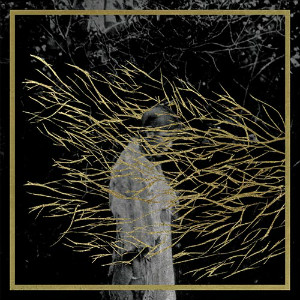 Forest Swords
– a.k.a. Merseysider
Matthew Barnes
- could hardly have made a better debut than with his 2009 EP
Dagger Paths
. Eerie and expansive all at once, critics likened it to a unique filtering of influences covering a spectrum from
Ennio Morricone
to
Massive Attack
, and lobbed it into Pitchfork's sought-after Top 50 releases of the year list.
Barnes' subsequent battles with hearing problems couldn't have come at a worse time then – though he used his recuperation period doing art festival sound commissions and co-writing/producing with people as contrasting as NYC rapper
Haleek Maul
and German fine artist
Otto Baerst
(the latter released under the moniker
Dyymond Of Durham
).
For his return to action, Barnes has created a record that clearly resonates with the emotional turmoil of his difficult last few years. At times, euphoria and bleakness seem to vie for dominance, though overall there's a sense that he's defiantly mended.
While Dagger Paths felt like it might have been cut in a dark mystical wood, Engravings feels more open and vast – no doubt influenced by Barnes mixing the entire record outdoors in the Wirral countryside with which he clearly feels a deep bond (the track 'Thor's Stone' takes its title from a local slab of sandstone said to have been used for Norse god sacrifices by Viking settlers).
A lot of intriguing musical textures crop up through this hour of music. On the first three tracks alone there are nods to Balkan folk ('Ljoss'), moody 70s thriller soundtrack ('Thor's Stone') and sprightly Andean wind sounds ('Irby Tremor'). More persistent motifs include slow tectonic grindings, like rusty metal on metal, lightened with twangy, garage-y guitar.
The tracks that work best move through multiple moods. 'The Weight Of Gold' progresses from glacial textures through harpsichord and skitterish percussion to great little guitar licks, while 'Anneka's Battle' glides through sensuous melodic threads and soft textures that nod to
Dead Can Dance
.
Sometimes the effort to mix up sounds becomes disjointed. In 'Onward', Barnes produces a lovely keyboard motif but then doesn't know what to do with it, while 'An Hour' drifts into dull
Back To Mine
ambience. The closing 'Friend, You Will Never Learn' just seems like a poor amateur dance track.
Still, in addition to solid gold standouts mentioned earlier, the length of each track – 5/6 minutes is average – means you'll find something to enjoy in pretty much all of them. This may not be the concentrated triumph of Dagger Paths, but it's definitely a strong return marker set down by an artist with talent to burn.