Flyying Colours – Mindfullness (Club AC30)
Aussie shoegazers blossom on sparkling debut album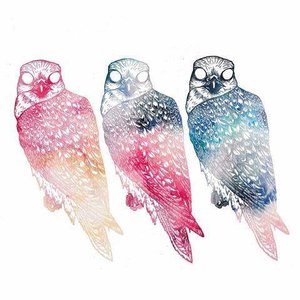 Definitive proof that latter-day psychedelia doesn't have to consist of heavy duty sonic sandblasters that owe more to progressive rock, Antipodean shoegazers
Flyying Colours
combine indie pop melodies and waves of fuzzy guitar warmth to wondrous effect.
Mindfullness
, the quartet's debut LP following two EPs harks back to Slowdive and Lush with its male-female vocals and ribboned guitar textures and crucially, emphasis on tunes, without ever resorting to pastiche. Nothing here outstays its welcome, songcraft clearly being as important to the Melbourne four piece as getting the settings on their reverb units
just so
.
With almost all the tracks seeping into one another, the disc sounds custom tailored to be played live in sequence, attention grabbing lead single It's Tomorrow opening the set with the standard set high, a booming bass riff augmented with storm-tossed guitars that evokes Ride classic Drive Blind given a grunge makeover. The wonderful Long Holiday is exactly that rendered in 3:06 while elsewhere the prosaically titled Morning Stoner develops into a gorgeous coda section led by a perpetually ascending guitar figure.
The vocal melodies cut through the ambiance strongly (with the words understandably obscured) especially on the guitar crunch of the title track which calls MBVs gentler moments to mind. Instrumental surge ROYGBIV, the title track from last year's EP the acronym for recalling the colours of the rainbow overlaid with sampled film dialogue shares its moniker with an early Boards of Canada cut, who despite inhabiting a different genre have the same focus on slow moving vistas and deep atmospheres as the current group. The nimble beats of This Is What You Wanted and the ultra-brisk rush of the wonderful 1987 provide welcome dynamic contrast whilst the pulsing Sun, Hail & Rain is founded on a straight ahead motoric thrum.
'
I like a party with all of my friends/I like a good time when it's not just pretend
' goes the opening lyric of mournful closer When aided by a sympathetic string arrangement, providing an intriguingly downbeat departure. A rewarding first installment, the band have passed the onerous test of their first LP with… you can guess.