Flowers: Everybody's Dying To Meet You (Fortuna Pop)
London trio return with sophomore set of luminous indie pop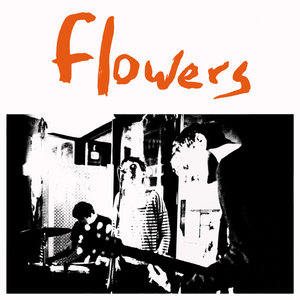 Returning with their second LP following 2014s well received
Do What You Want To, It's What You Should Do
, London indie pop trio
Flowers
re-emerge with a more strident sound on
Everybody's Dying To Meet You
.
Coasting long on a succession of chorus pedal riffs, the three piece share kinship with the jangle pop likes of Galaxie 500 and early days Primitives, while lead singer Rachel Kenedy's keening voice at times evokes The Sundays' vocalist Harriet Wheeler and namesake Rachel Goswell of Slowdive.
While the band's pillow soft sound was well explored on their first album, thankfully
Everybody's Dying To Meet You
has plenty of grit in the oyster to provide variation on their debut, with the relentless strumming of 'Tammy' and the Mary Chain style thud of 'Bitter Pill' providing some welcome edginess.
The double pairing of propulsive lead single 'Ego Loss' and the reverb heavy 'All At Once' sees the album reach its summit while the indie pop/torch song alloy 'Intrusive Thoughts' is a plaintive highlight.
Centred around a riff reminiscent of The Stone Roses' gem '(Song For My) Sugar Spun Sister' 'My Only Friend' would serve the album well as another single while the brittle, synth assisted 'Russian Doll' is an intriguing departure.
An beguiling second helping,
Everybody's Dying To Meet You
proves ample proof of Flowers' progression, with their third set will doubtless see the trio's luminous indie pop come to full bloom.
Flowers tour:

Weds 17th Feb, Prince Albert, Brighton
Thurs 18th Feb, (in store) Rise, Bristol
Fri 19th Feb, The Continental, Preston
Sat 20th Feb, The Courtyard, Rainbow Venues, Birmingham
Thurs 25th Feb, Fallow Cafe,Manchester
Sat 27th Feb, Leaf, Liverpool
Sun 28th Feb, Broadcast, Glasgow

Weds 2nd Mar, (in store) Rough Trade, Nottingham
Thurs 3rd Mar, Oakford Social Club, Reading
Fri 4th Mar, The Moon Club, Cardiff
Sat 5th Mar, Stuart Stephens Memorial Hall, Penryn
Fri 11th Mar, Sebright Arms,London