Field Division: Dark Matter Dreams (Bella Union)
US folk/alt. rock duo release highly accomplished debut LP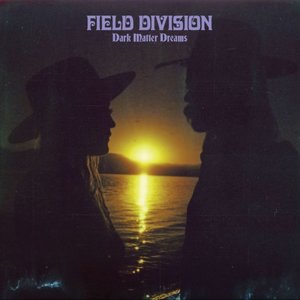 Four years after their 2014's debut EP
Reverie State
, US folk/alt. rock duo
Field Division
unveil a highly accomplished first album. Comprising of Evelyn Taylor and Nicholas Frampton, the suitably titled
Dark Matter Dreams
possesses the sun-baked atmosphere of classic Californian rock mixed with a helping of stargazing psychedelia.
A long afternoon stretching into dusk on the Golden Coast, CSNY inflected second track Big Sur Golden Hour effectively provides a capsule review of the disc. Produced alongside Mckenzie Smith from folk rock stalwarts Midlake, while the set draws from storied influences: 1960s/1970s Laurel Canyon scene, Zeppelin, Beatles, the volatile genius of Buckingham/Nicks, the ambient undertow of many of the tracks underlines
Dark Matter Dreams
' thoroughly modern perspective.
Innisfree possibly named after the Yeats poem, based around a refrain of '
I want some peace now/Give me some peace now/Let's be the peace now
' along with its slide guitar motif is redolent of
All Things Must Pass
, George Harrison's unsurpassed solo Beatles album. Staying with the literature theme, Siddhartha the birth name of Buddha, also the title of a 1927 novel by Hermann Hesse, whose work has influenced generations of musicians (cf. Steppenwolf, Blur's 1997 cut Strange News from Another Star) is an acoustic powered raga overlaid with Indian strings.
Underscored with effervescent psychedelic noise, (the duo cite shoegazers Slowdive as an influence), the woozy string section assisted Lay Cursed and the woozy shimmer of Stay showcase the pair's talents as texturalists. It's Not Gonna Be Alright featuring little else than an acoustic guitar and atmospheric embellishments demonstrates just how strong the duo's harmonising and songwriting is, fading out into a heat haze with a series of sampled voices.
Elsewhere the pellucid title track, sounding like a psychedelic take on Vangelis' famous
Chariots Of Fire
theme music and the War On Drugs-esque propulsion of Farthest Moon suggests a intriguing future avenue for Field Division. While a dark undercurrent can frequently be detected musically and lyrically, in contrast This Is How Your Love Destroys Me sounds a note of optimism, its '
I feel we're all doomed
' lyric blossoming into '
Don't say there's nothing we can do/There's nothing we can't do
'. A beautifully played and sung set, the chorus lyric of opening cut River In Reverse '
We are on our way now
' is clearly evident. One of this year's best debut albums.
8/10