Fenster: The Pink Caves (Morr Music)
Second album of slow-burning atmospheric dreampop from the NYC/Berlin project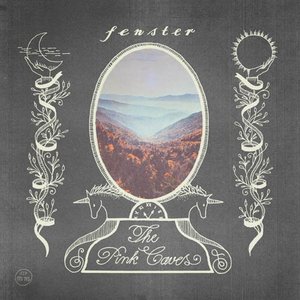 The second album from
Fenster
is a dreamy and subtle affair which enfolds at a glacial pace. Pitter-patter percussion, simple synth-lines and sensurround atmospherics frame meditative songs of love, uncertainty and regret.
It doesn't give up its treasures easily - it may sound somewhat listless and uneventful on initial plays, and listeners in search of catchy hooks would be well-advised to look elsewhere. However, the melodic charms of these graceful lo-fi meditations gradually reveal themselves, and lovers of ambient torch singer Julee Cruise's gorgeous David Lynch collaborations, and K Records' singer-songwriter Jeremy Jay, will find kindred spirits here.
The band's co-founders JJ Weihl (transplanted New Yorker, female) and Jonathan Jarzyna (Berliner, male) share vocal duties. Their singing is as low-key as the band's music - mumbling, cooing and as hip-ly laidback as you'd imagine a New York/Berlin dreampop band to be.
Lyrically, these musical reveries are as much about feelings, and unconscious dreamstates, as concrete, real-world events. There's a moody, hazy 3am feel to the whole record. Illicit substances may well be involved....
Jarzyna sounds like an R'n'B Sufjan Stevens on the luvverly '1982', and the late, great Sparklehorse frontman Mark Linkous on 'In the Walls' (accompanied by what sounds like a harpsichord, maybe?)
Tremeloey guitars abound, while the better songs eschew extraneous production detail for sparseness, soulfulness and spaciousness. Nocturnal and abstract,
The Pink Caves
may be too insubstantial to register with some. But give it time and it will worm its lovely, dazed way into your subconscious.